Négronne, Ronde de Bordeaux, Bécane, Blanche de Argenteuil and Hâtive de Argneteuil August 17th, 2019
Ronde de Bordeaux, Blanche de Argenteuil, Bécane and Pied de Boeuf, August 15, 2019
Ronde de Bordeaux, Blanche de Argenteuil, Longue d'Aout and Bécane August 16, 2019
Some of the Many Trees That Went to Our Customers Today
It's finally sunny here at French Fig Farm after a week or more of rain.
Our Trees Are Leafing Out Nicely
We took our trees out of winter storage after the last frost date, which was April 10th 2019 in 7A, here in North New Jersey. It's early May now and they look really good. A little while longer and we will begin shipping them to our customers.
Our Pallet of 12"x12"x48" Boxes Has Arrived
It's the first week of May, 2019 and we are getting ready to ship trees.
Nice Trees Ready for Shipping
On their way to our customers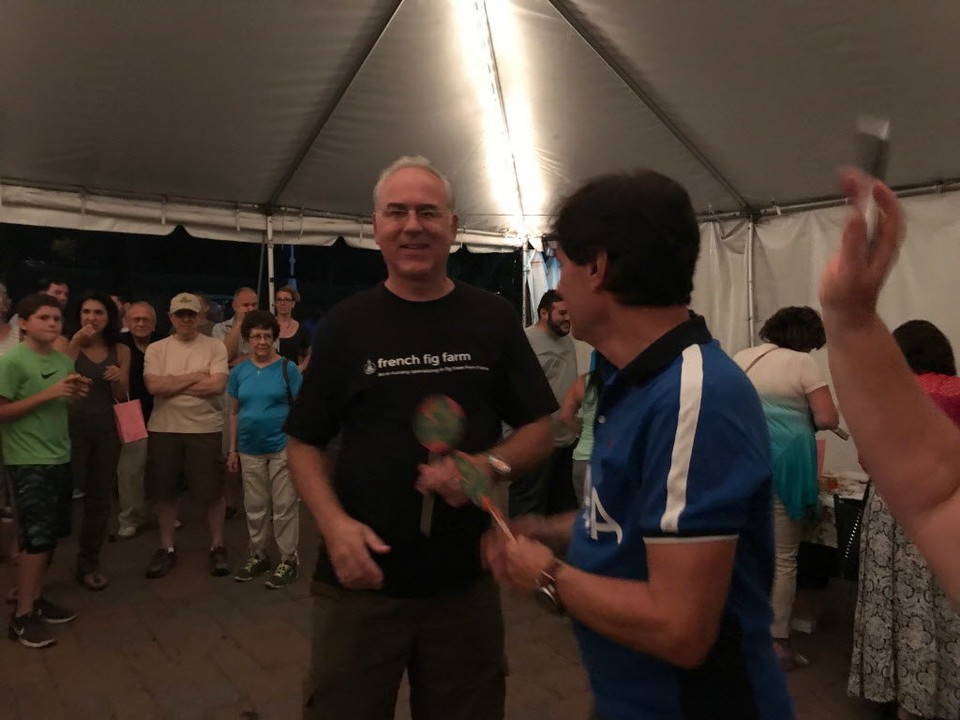 2018 Staten Island Island Fig Festival Grand Marshal
Thanks to everyone for making me 2018 Staten Island Fig Festival Grand Marshal yesterday September 15, 2017
Link < Click for link to Staten Island Advance article
I258 and Violette De Sollies
Very nice trees shipping to our customers this week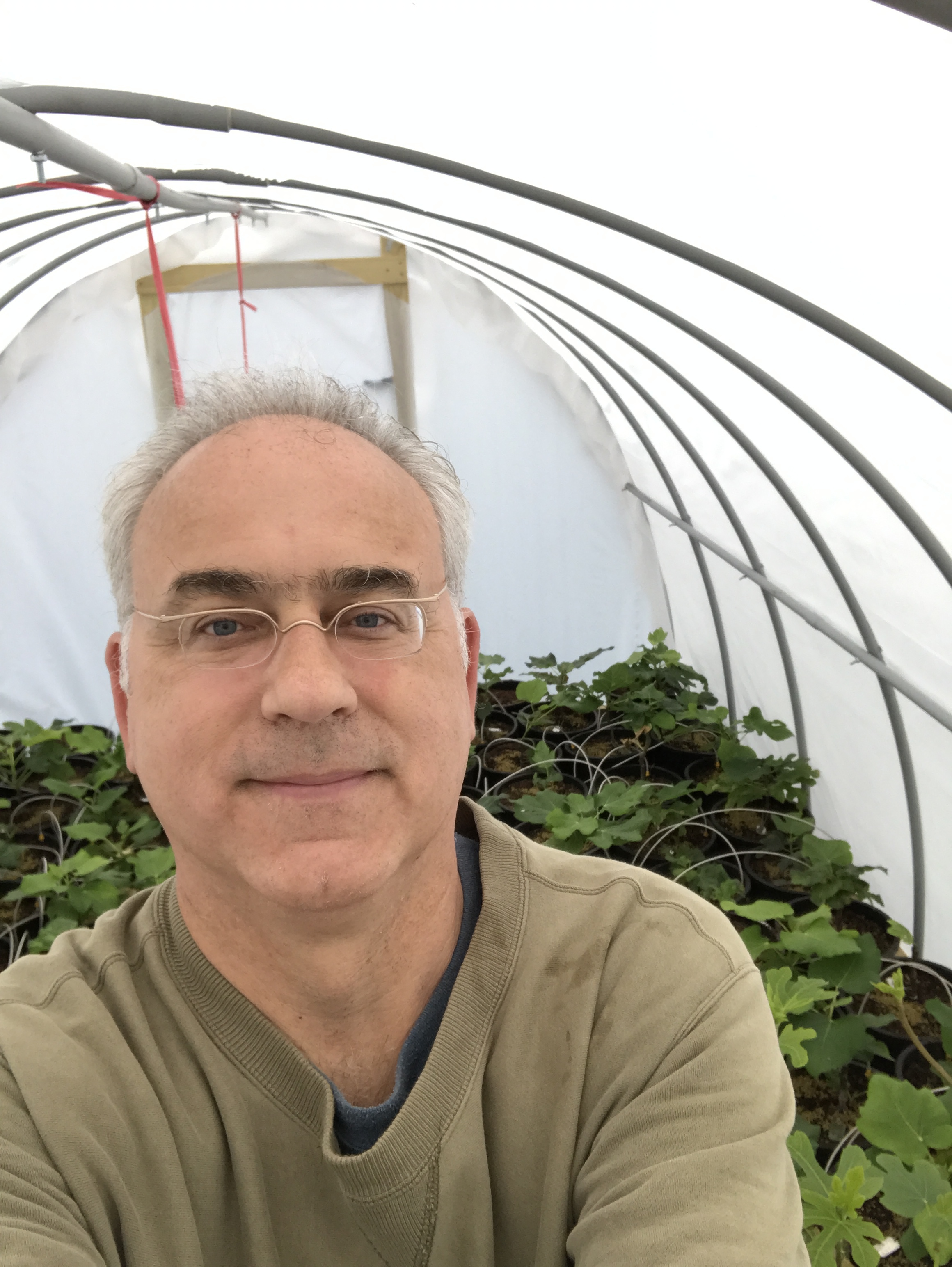 Young Fig Trees Keeping Warm in Our Greenhouse
It's one week past the last frost date here in Northern New Jersey and our mature trees are starting to open up. We are looking forward to some of our first crop figs.
Staten Island Fig Festival T Shirts
We've created and added Staten Island Fig Festival T shirts to our "Fig Tree Accessories" page.
The festival is at 6 pm, Killmeyer's Old Bavaria Inn in Charleston, Staten Island, NY on Sept. 15, 2016.
La Bourgeoise
We are offering this very rare and desirable fig that comes from the Provence region of France.
Monsieur Baud says it has the flavor a Col De Dame Blanc but it ripens much earlier.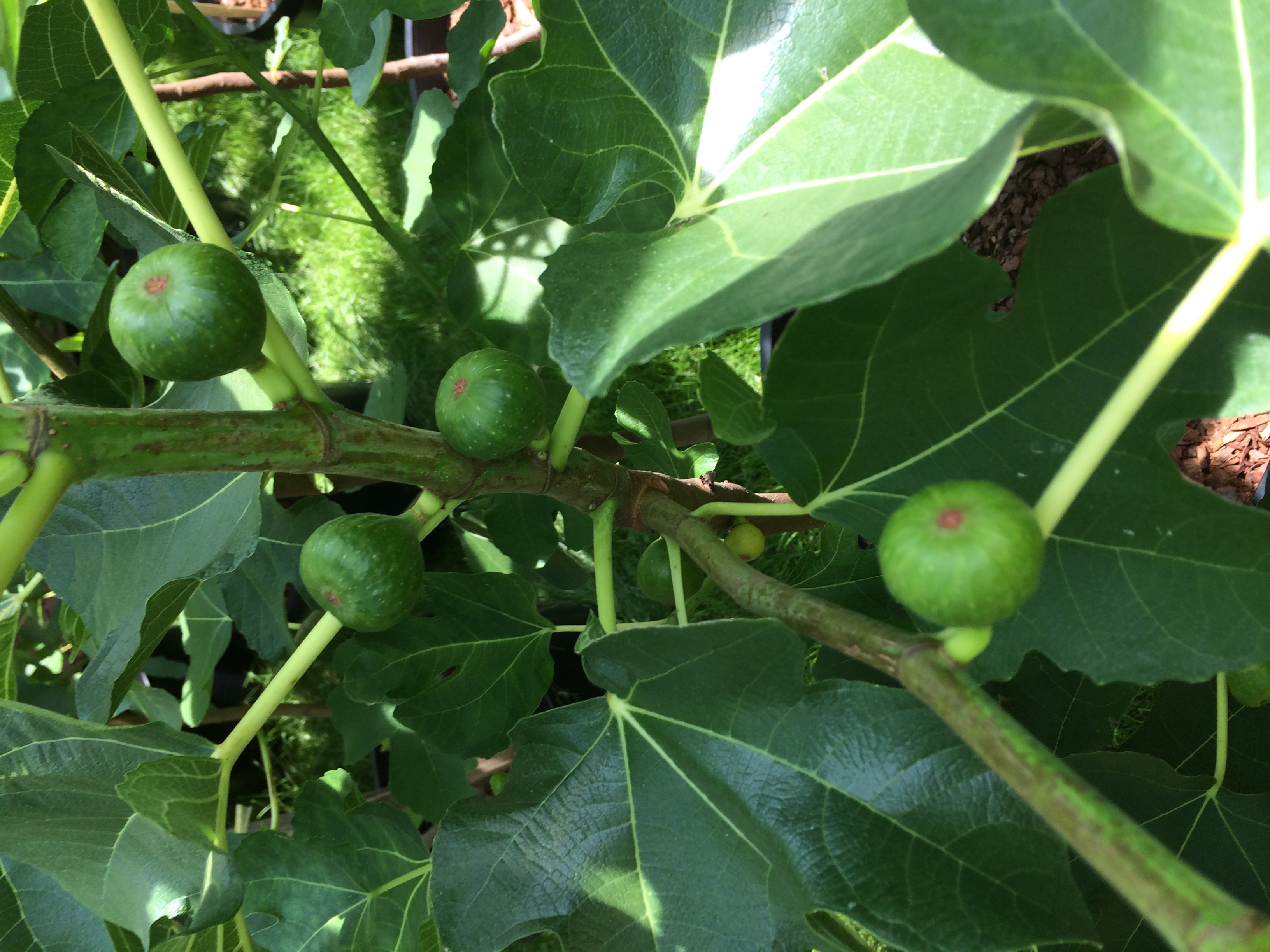 Young Franks's Salerno Figs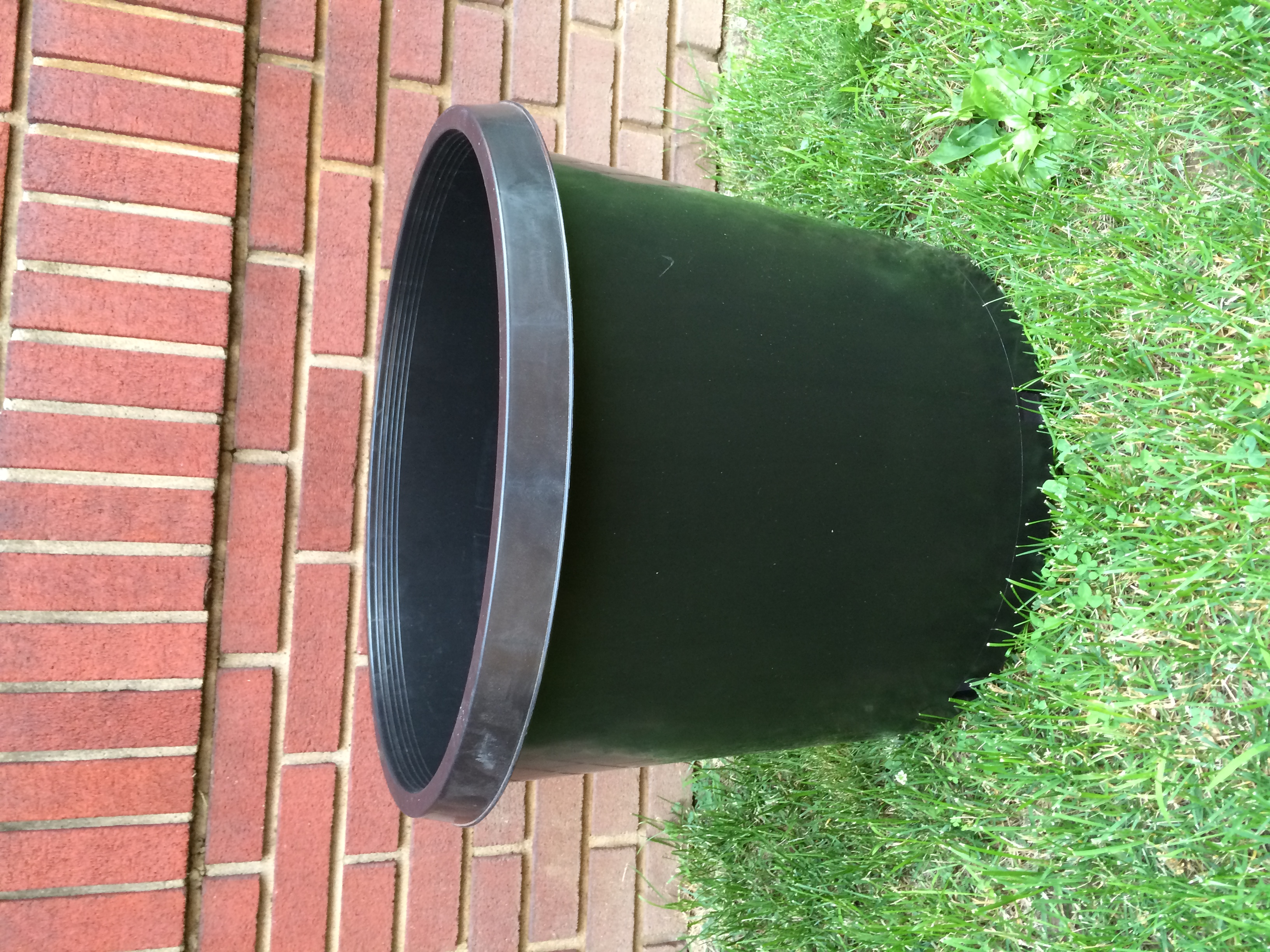 20 Gallon Nursery Containers Now Available
These are the pots we use. Please see our new section "Fig Tree Growing Accessories"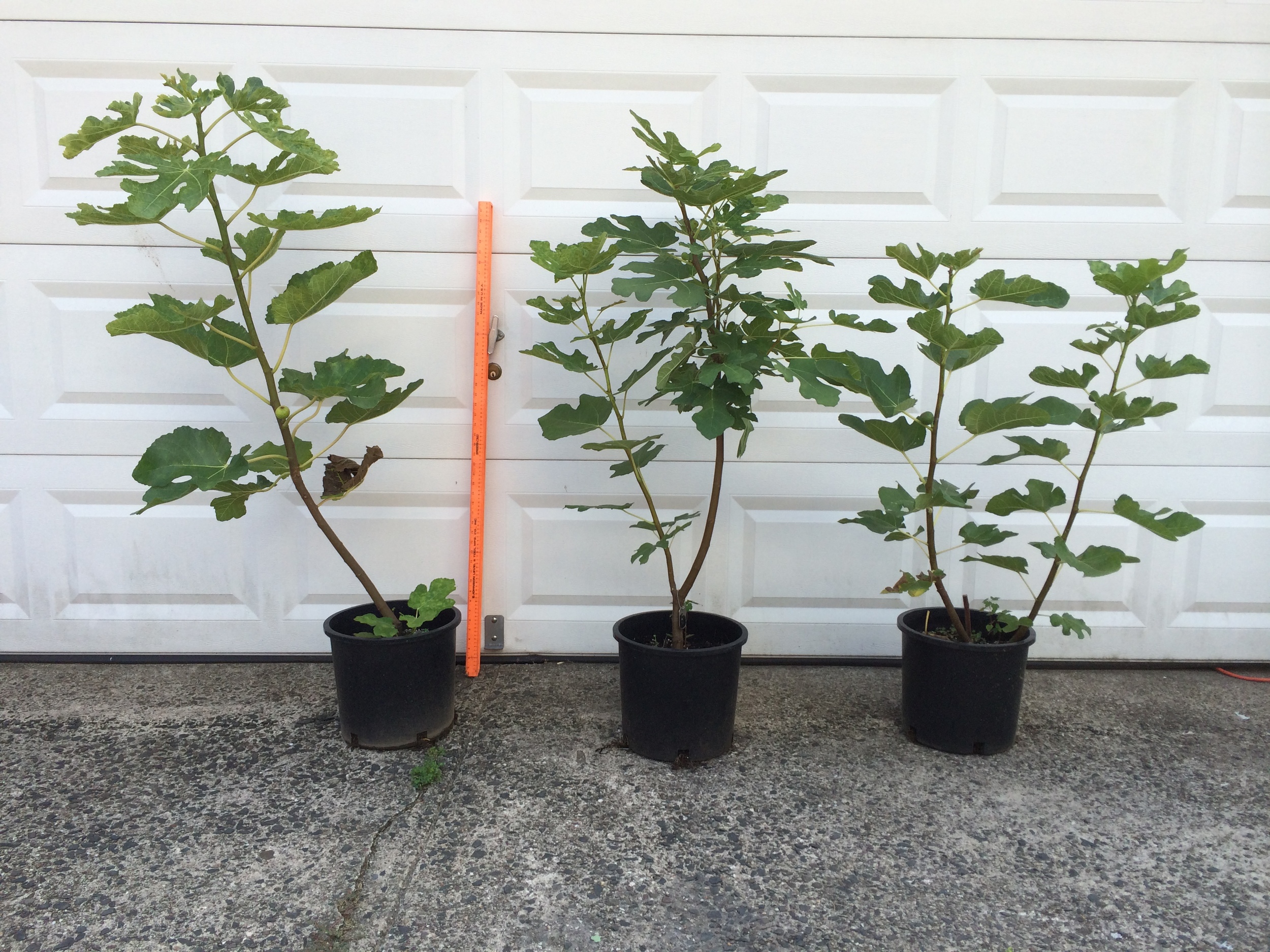 Trees For Sale Soon.....
We have several 1 gallon and 5 gallon potted trees we will offer for sale this spring. Check for updates in "Fig Trees for Sale" in May.
A few very nice 5 gallon fig trees on their way to a new home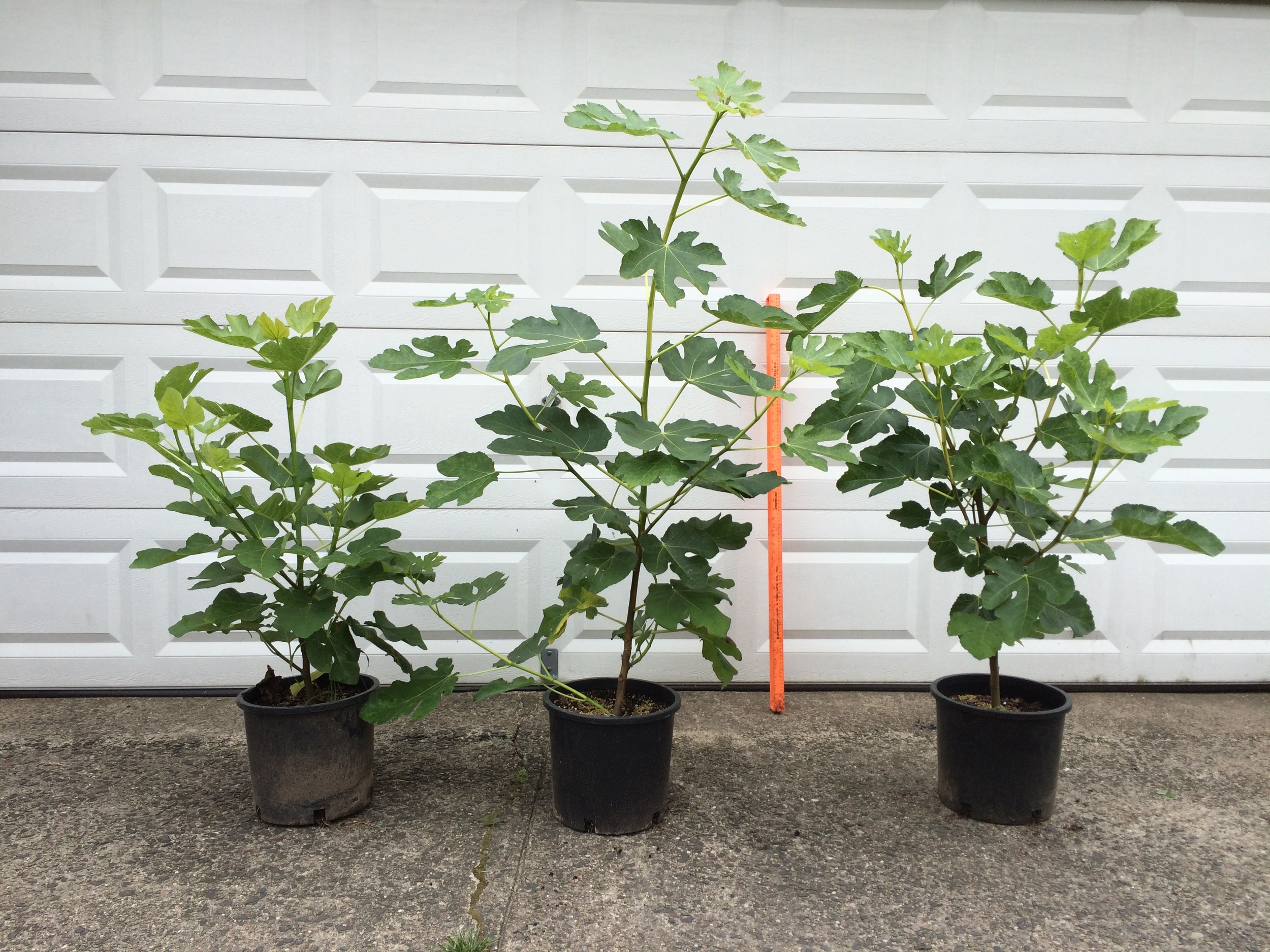 Our 5 gallon trees are normally 3-4 feet tall before we offer them for sale
A very nice 20 gallon fig tree going to a customer
Our Figs are Waking Up
One of our Col de Dama Rimada mother trees is growing a beautiful bunch of leaves this spring. We will soon have many varieties for sale.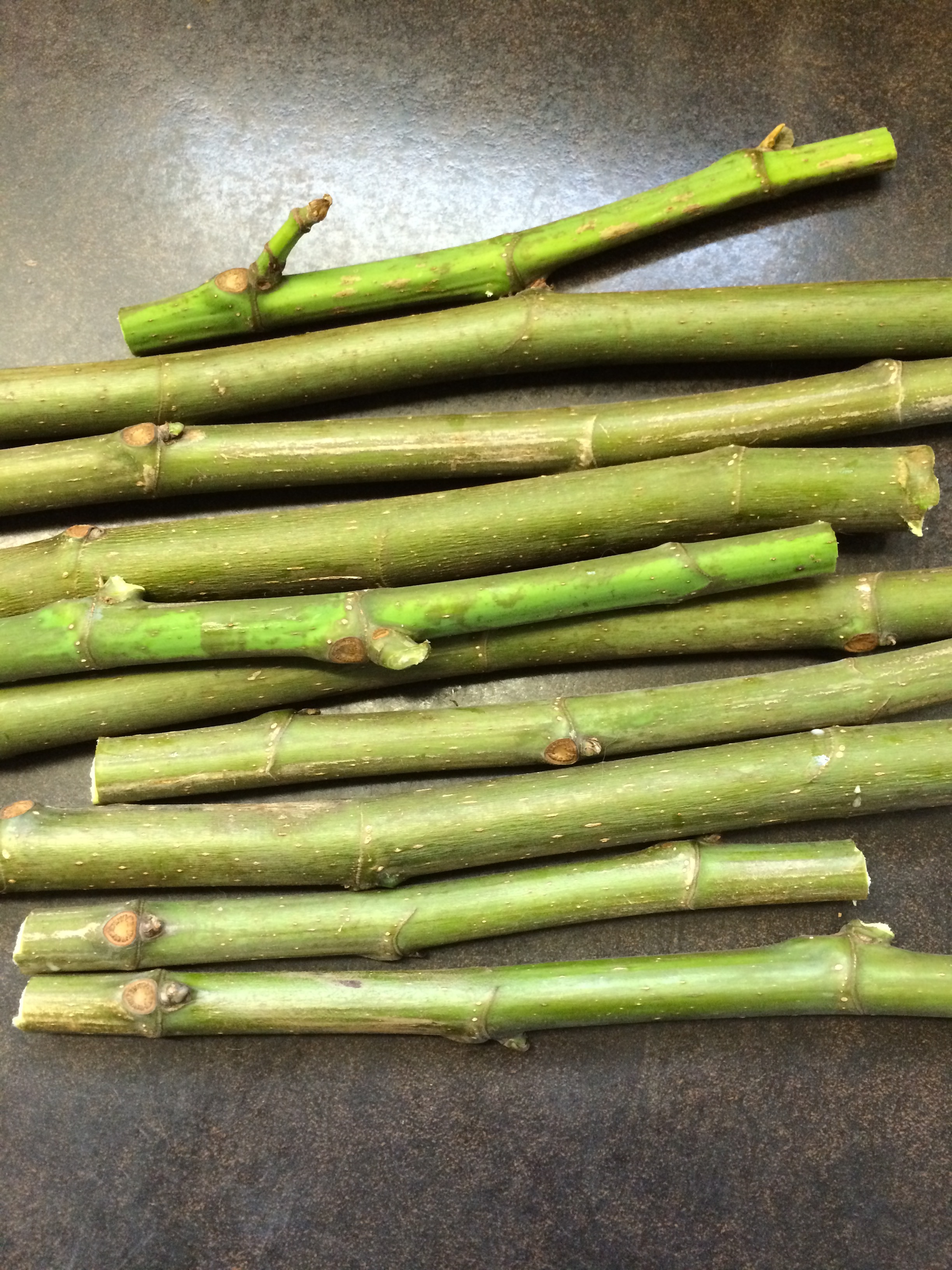 Its April 1st and we have concluded our cuttings sales for the season. Check back for new potted fig tree stock often.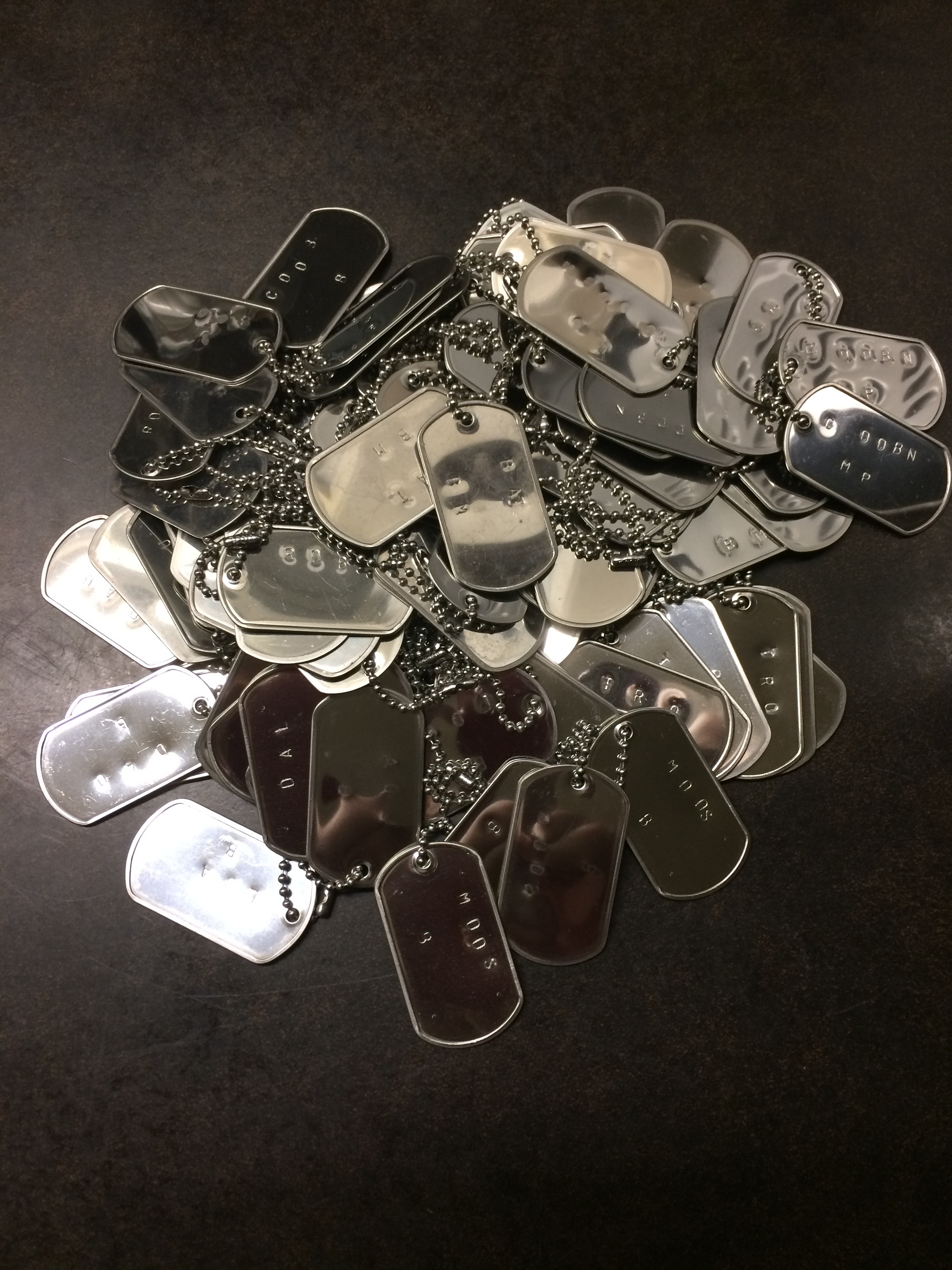 We have finished making the name tags for our new 2016 nursery stock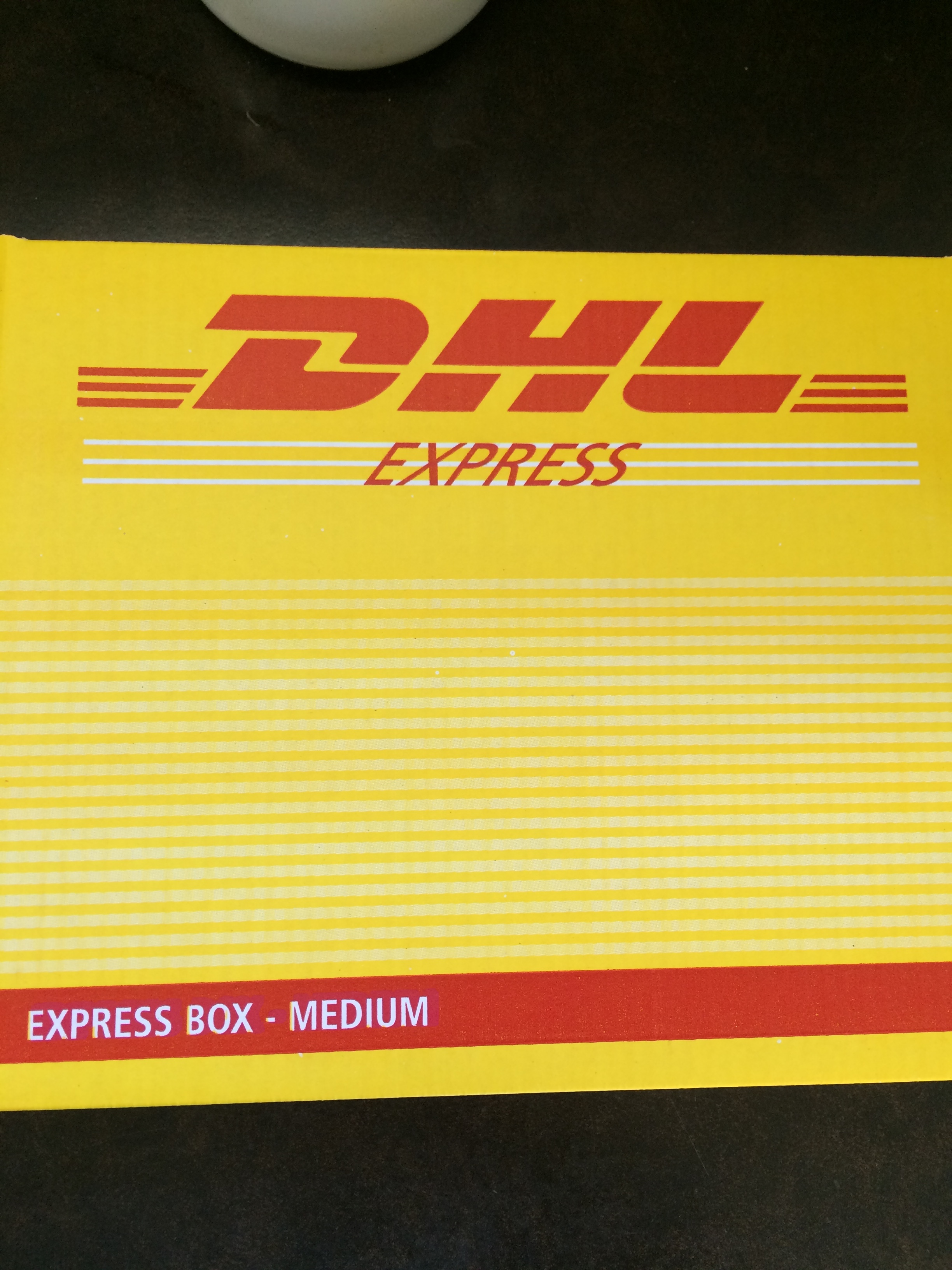 We are now shipping cuttings to Asia using DHL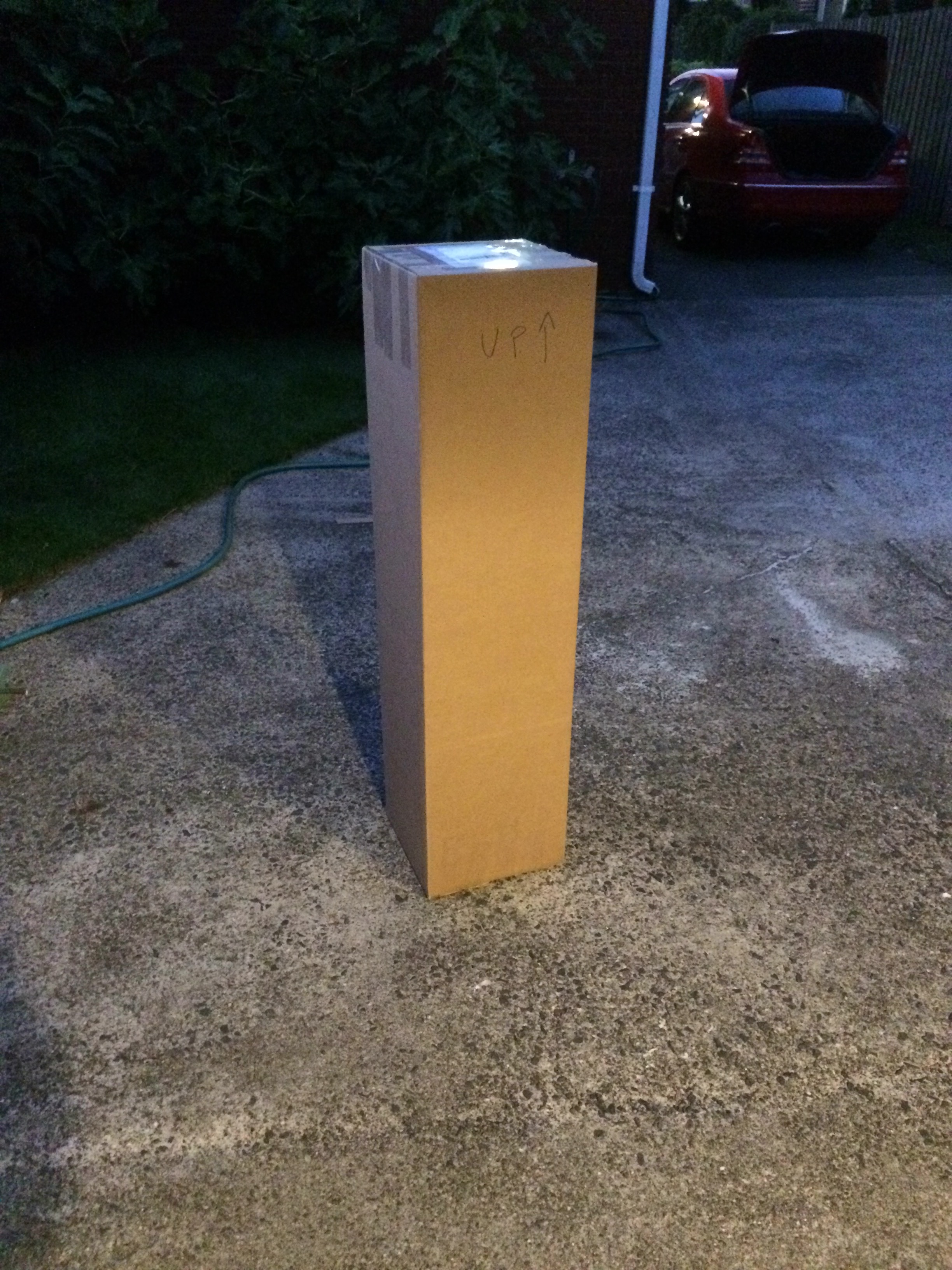 We are shipping out our fall 5 gallon orders. 12"x12"x48" and 23 lbs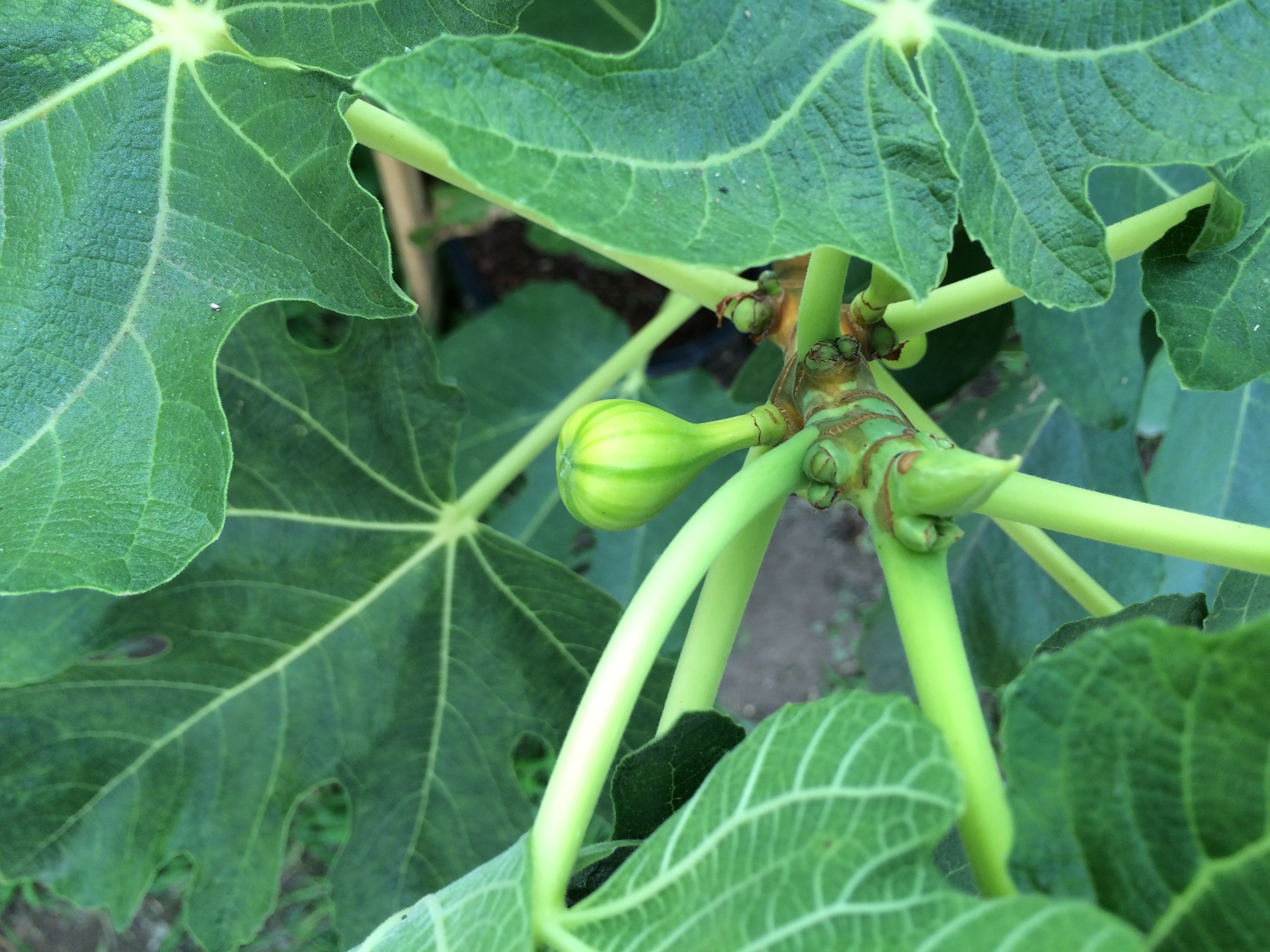 Young Coll de Dama Rimada
We are looking forward to these this year
Franks Salerno
Juicy, sweet, hints of Honey Dew melon. Our big tree is producing a lot of large figs for us this year. This fig has recently become one of our good friends wifes favorite fig.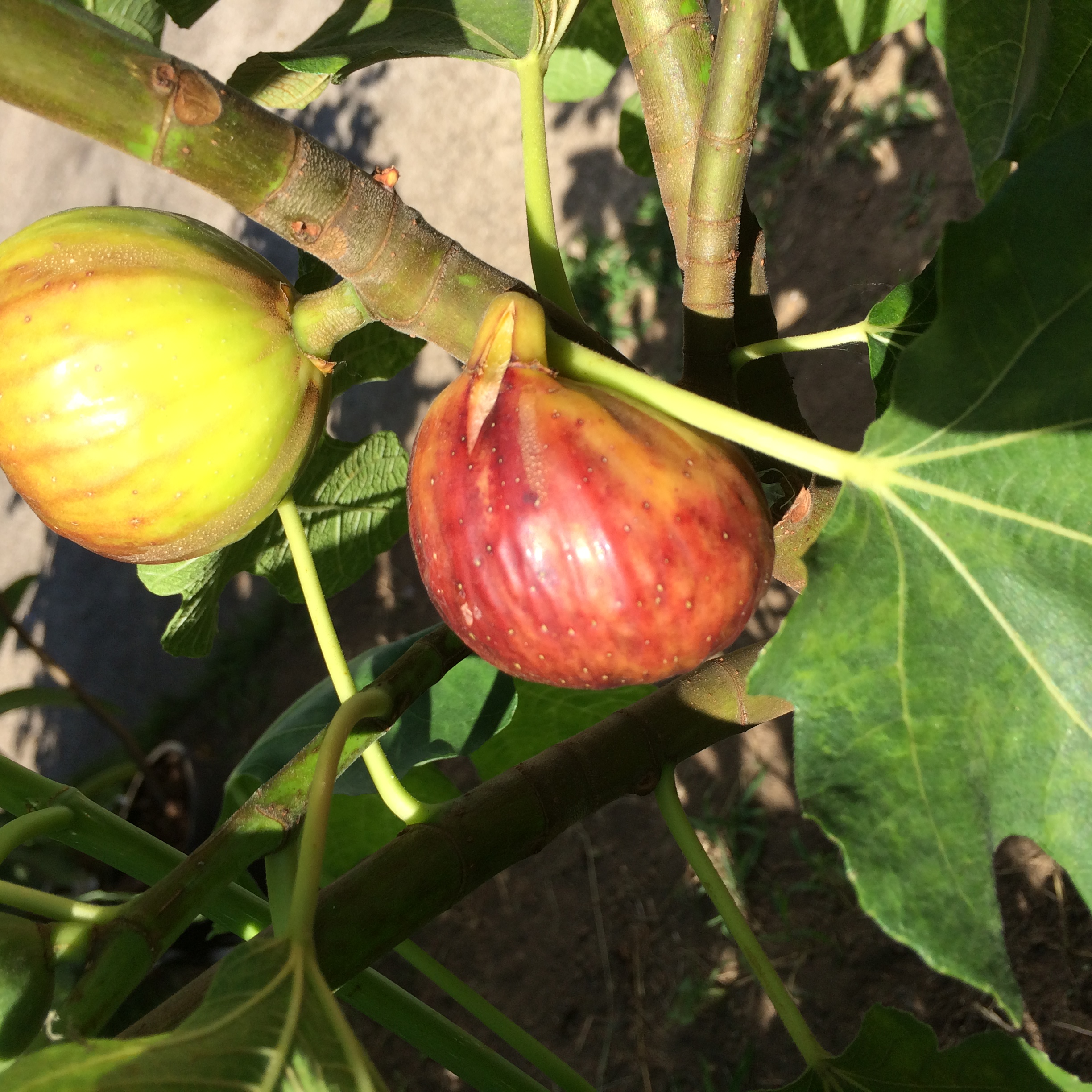 A Ripe Calliope's Red Greek Fig
The fig has drooped, it's soft and the skin is shiny. Sometimes the skin will have a light sweet coating. Time to pick it and enjoy it with someone special.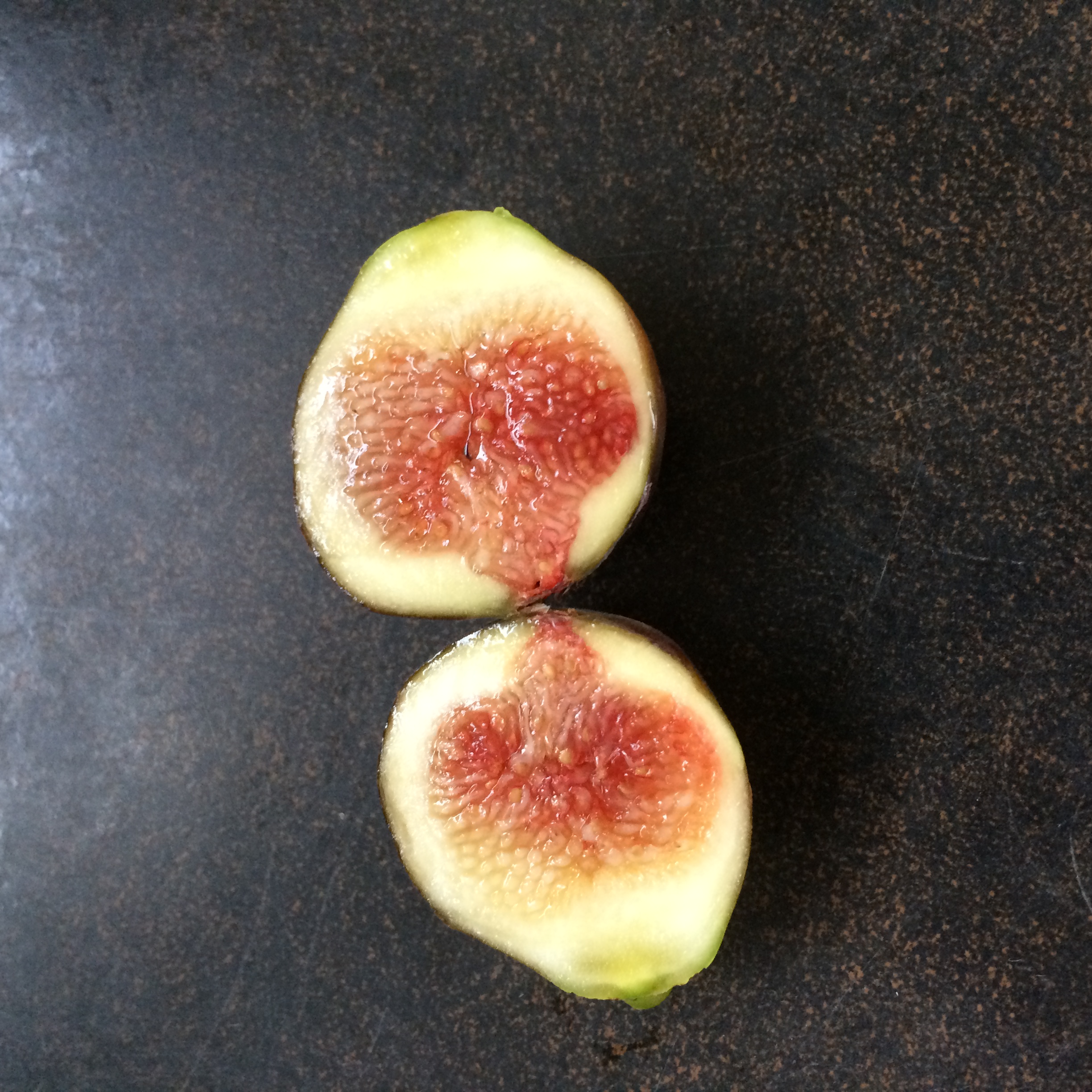 First Frank's Salerno Figs
Sweet and fruity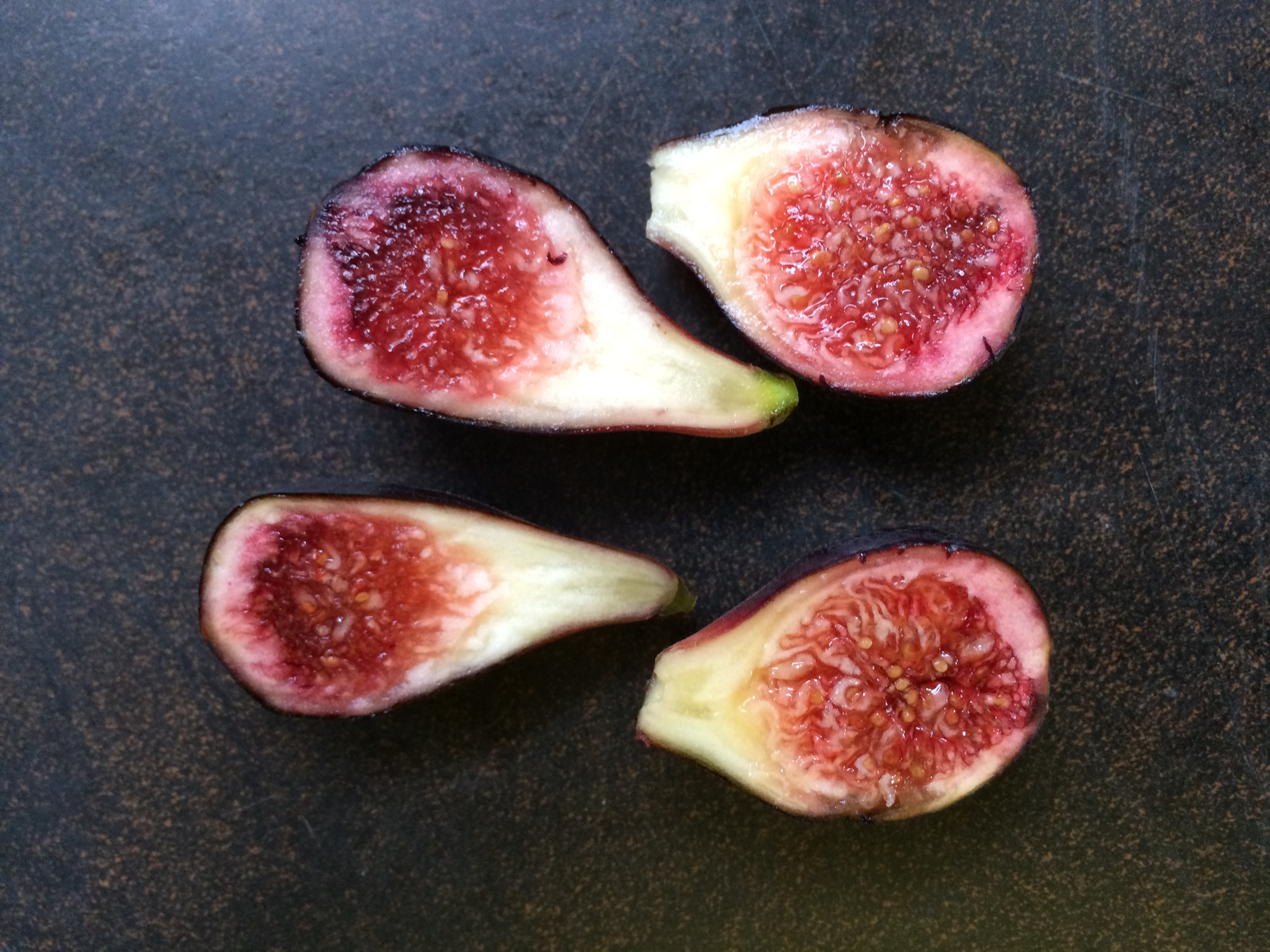 This Seasons First Voilette de Bordeaux Figs!
This is a great tasting and great producing fig for the Metro NYC area. Its easy to grow in a container we think it has a sweet berry flavor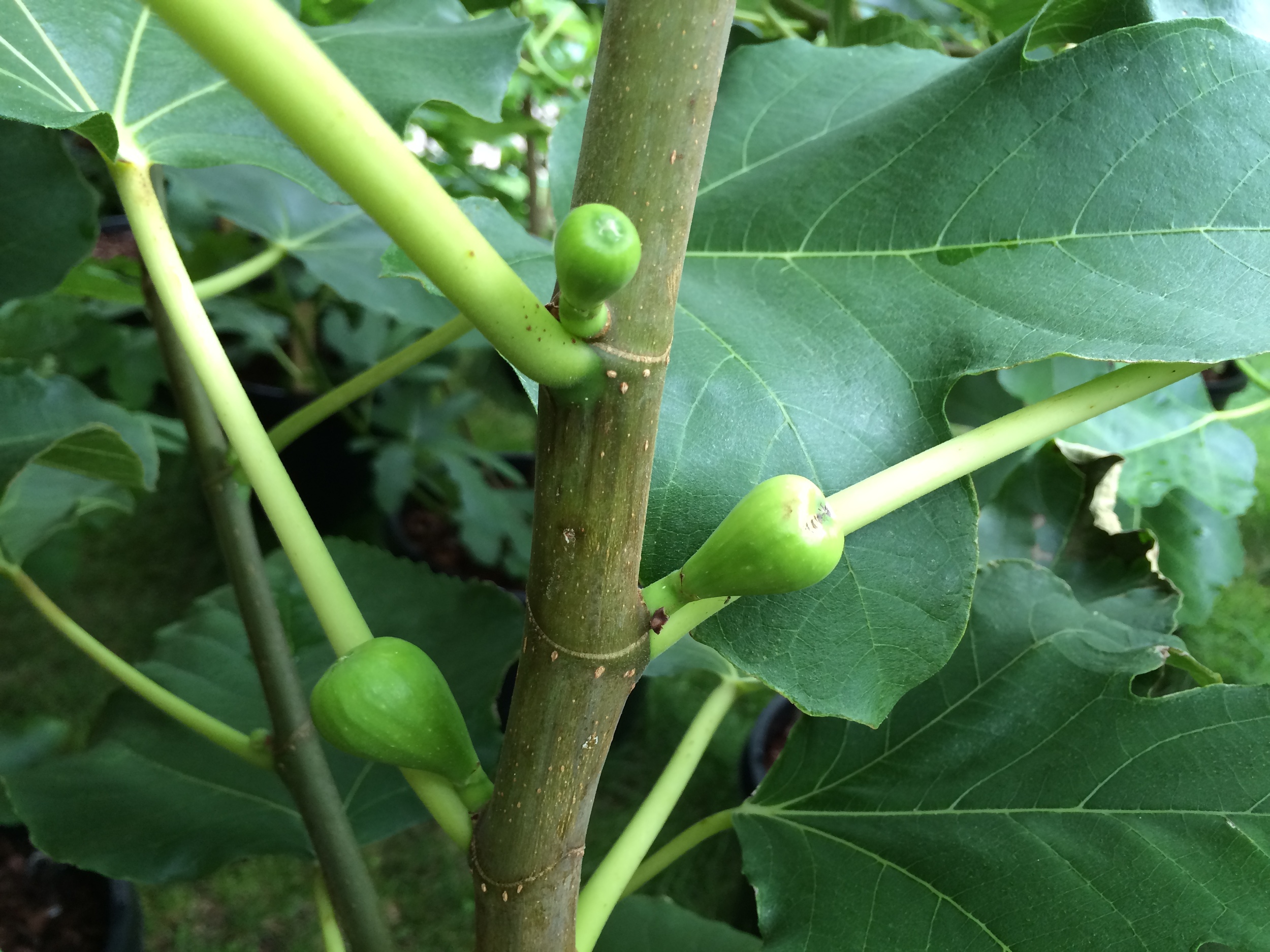 Sucrette
Looks like this fast growing French variety will be a good fig producer here in Metro NYC.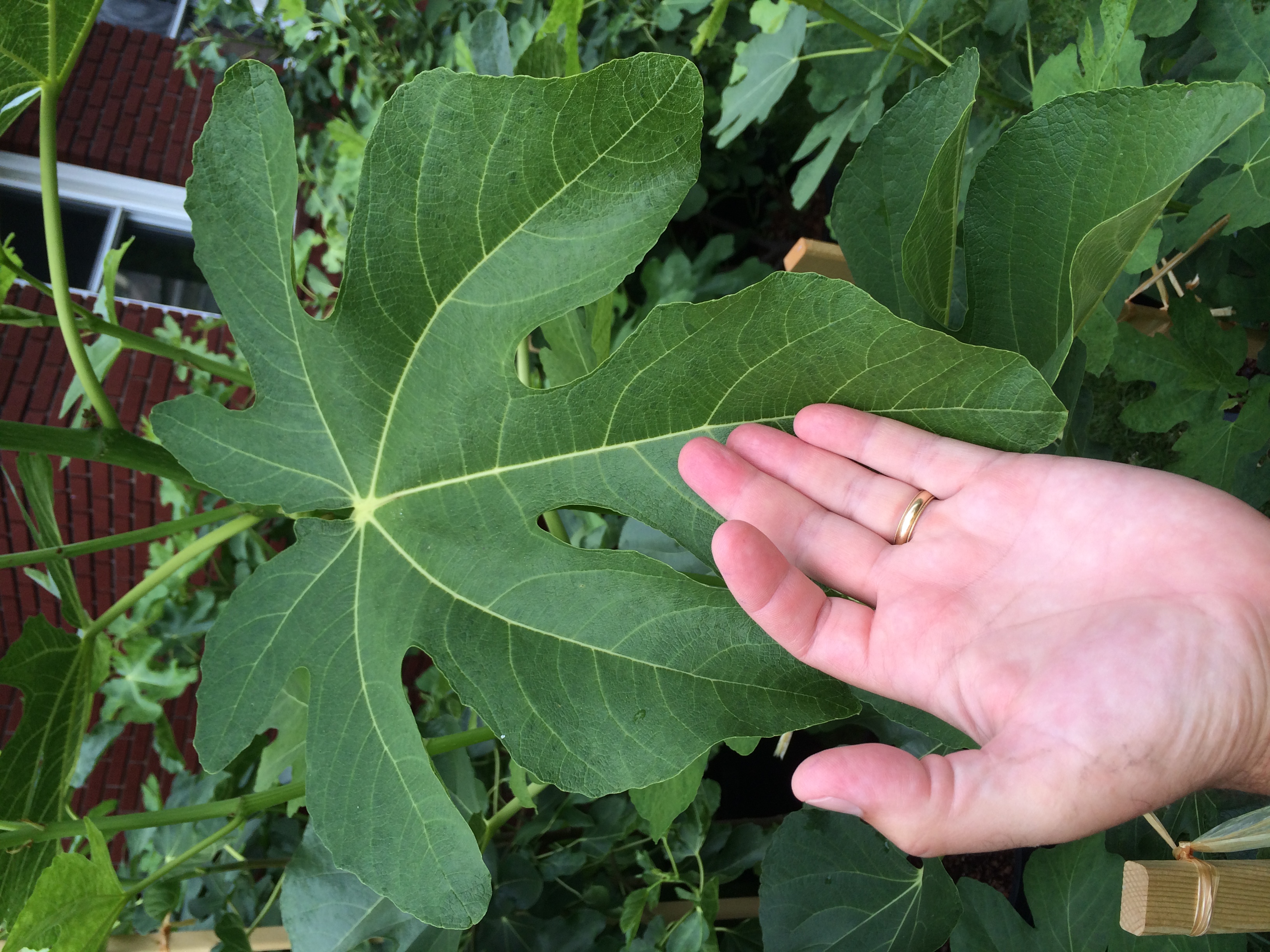 Our 9 Foot Tall Coll de Dama Blanca-Negra's
Huge leaves, great growth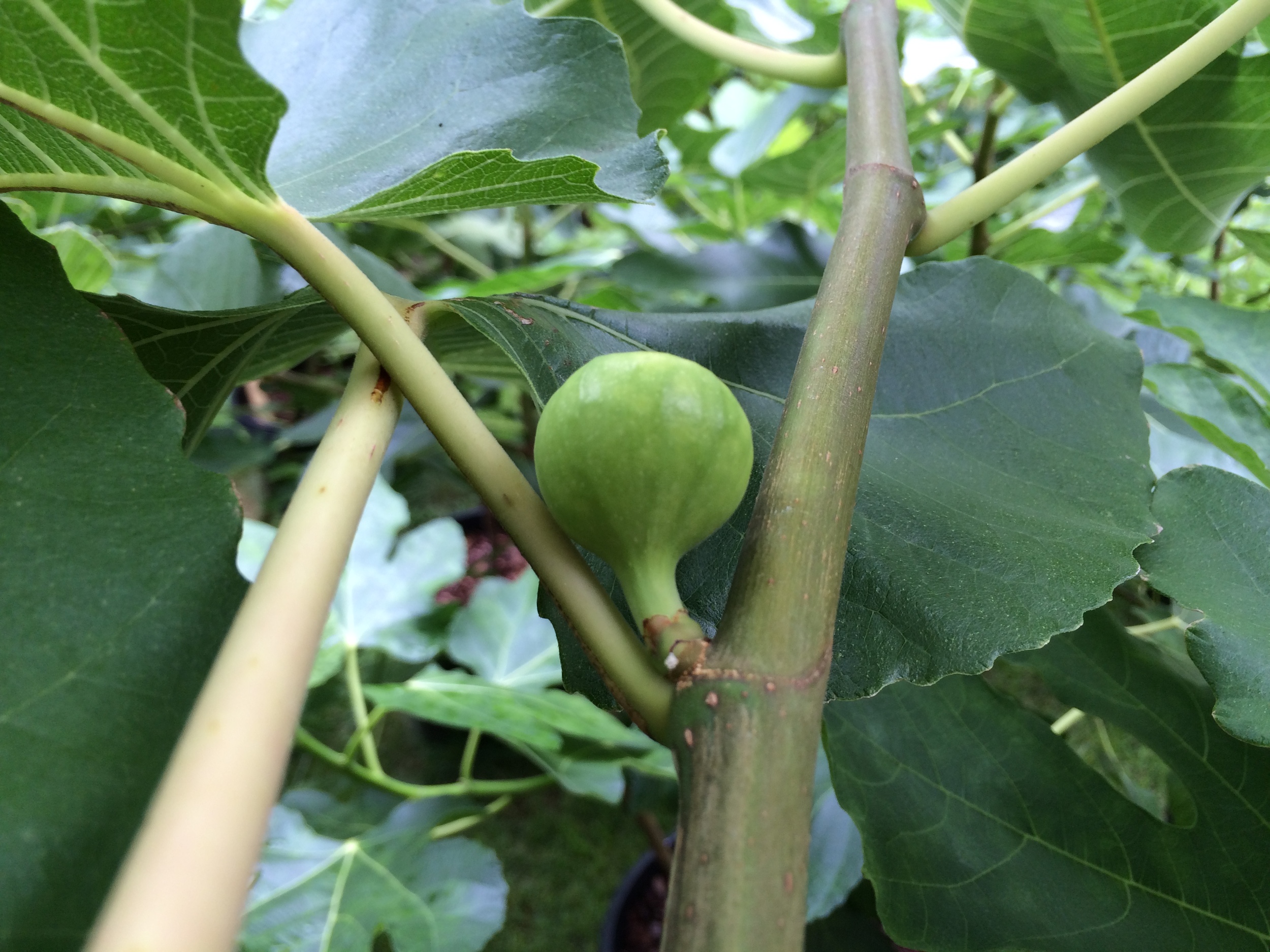 Young Violette de Sollies Fig
This is one of our tallest trees and normally is grown in the south of France. Its great that we are able to have the great growth and fruit we see here in North Jersey. We are looking forward to trying the fruit this summer.
New USPS Shipping Option
We have added a 2-8 day shipping option to help reduce the cost of delivery to our customers who live a little farther away.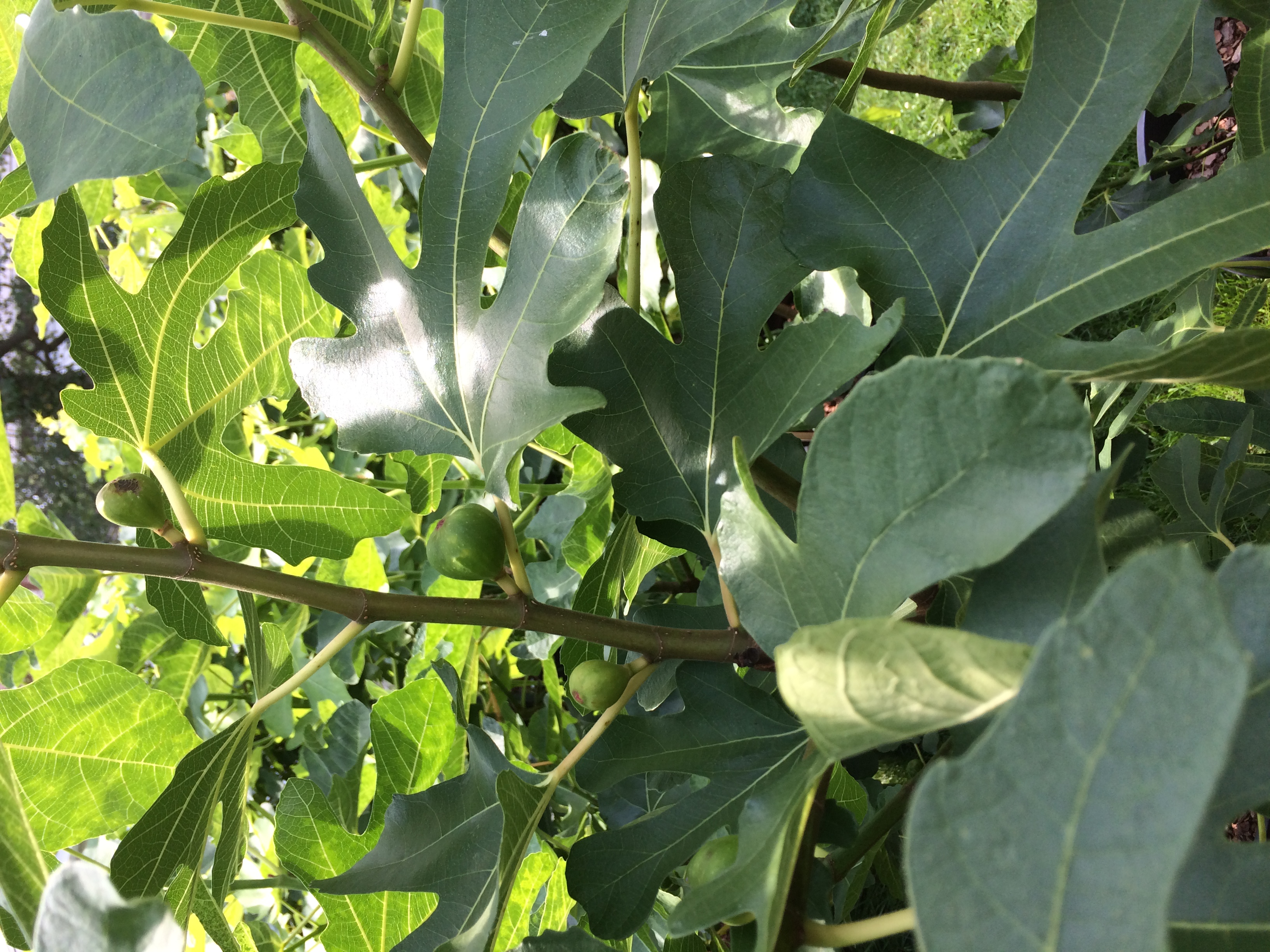 Young Ronde de Bordeaux Figs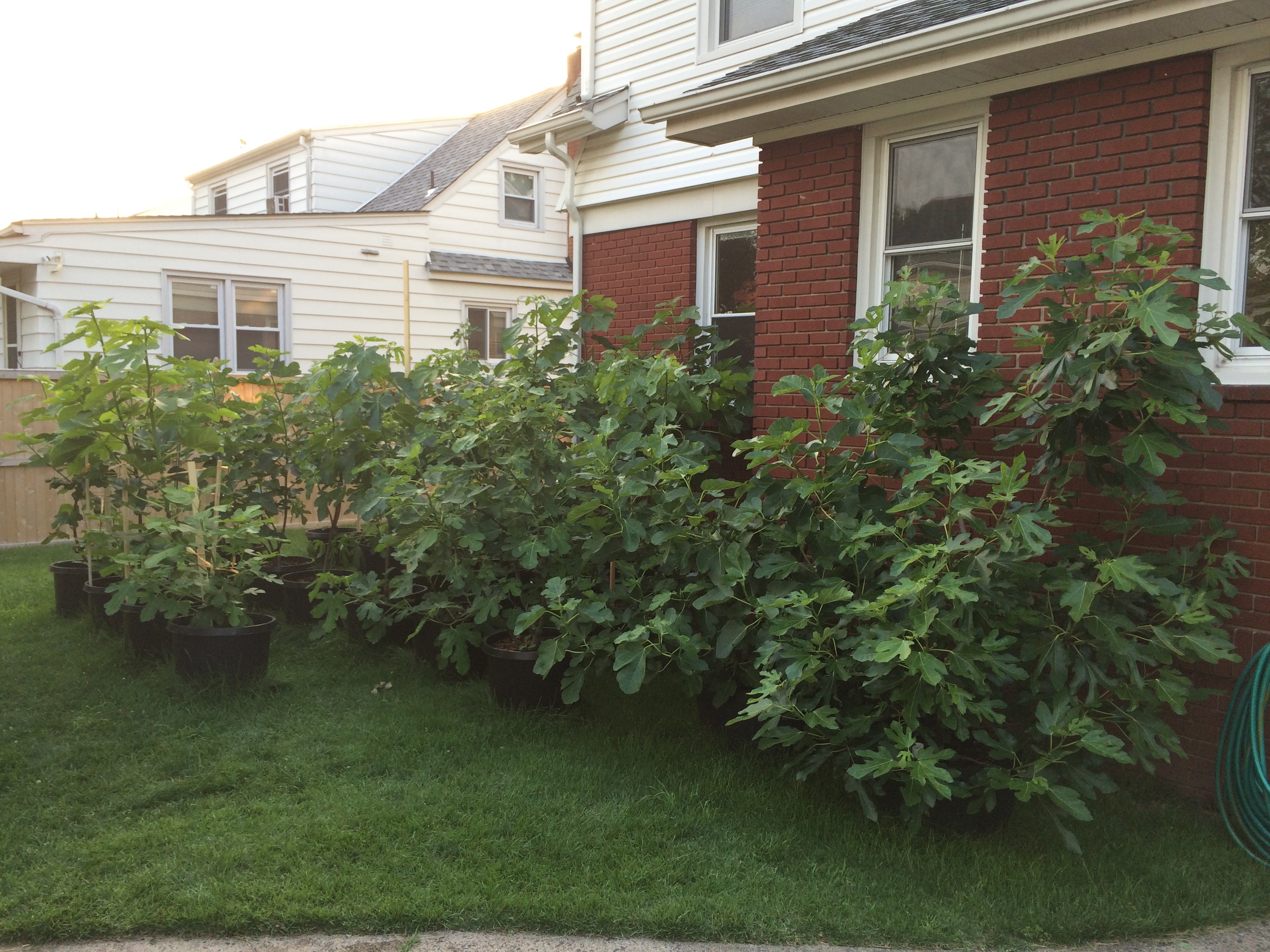 Our Nursery Stock
Our stock trees are growing very well this year. We have many that are over 8 feet tall.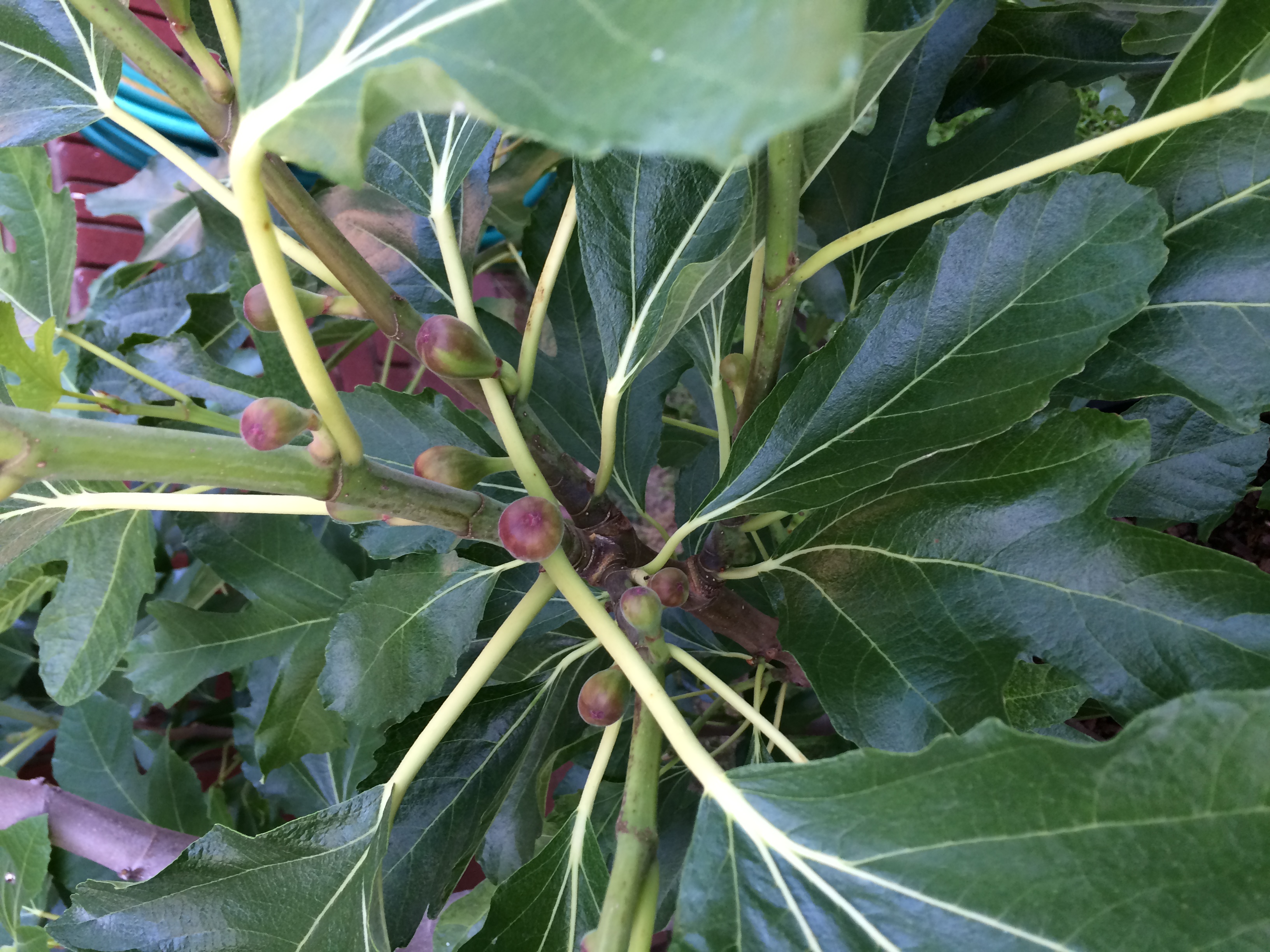 Negronne Figs
Our Negronne figs are just starting to grow. Looks like we will have a good crop this year.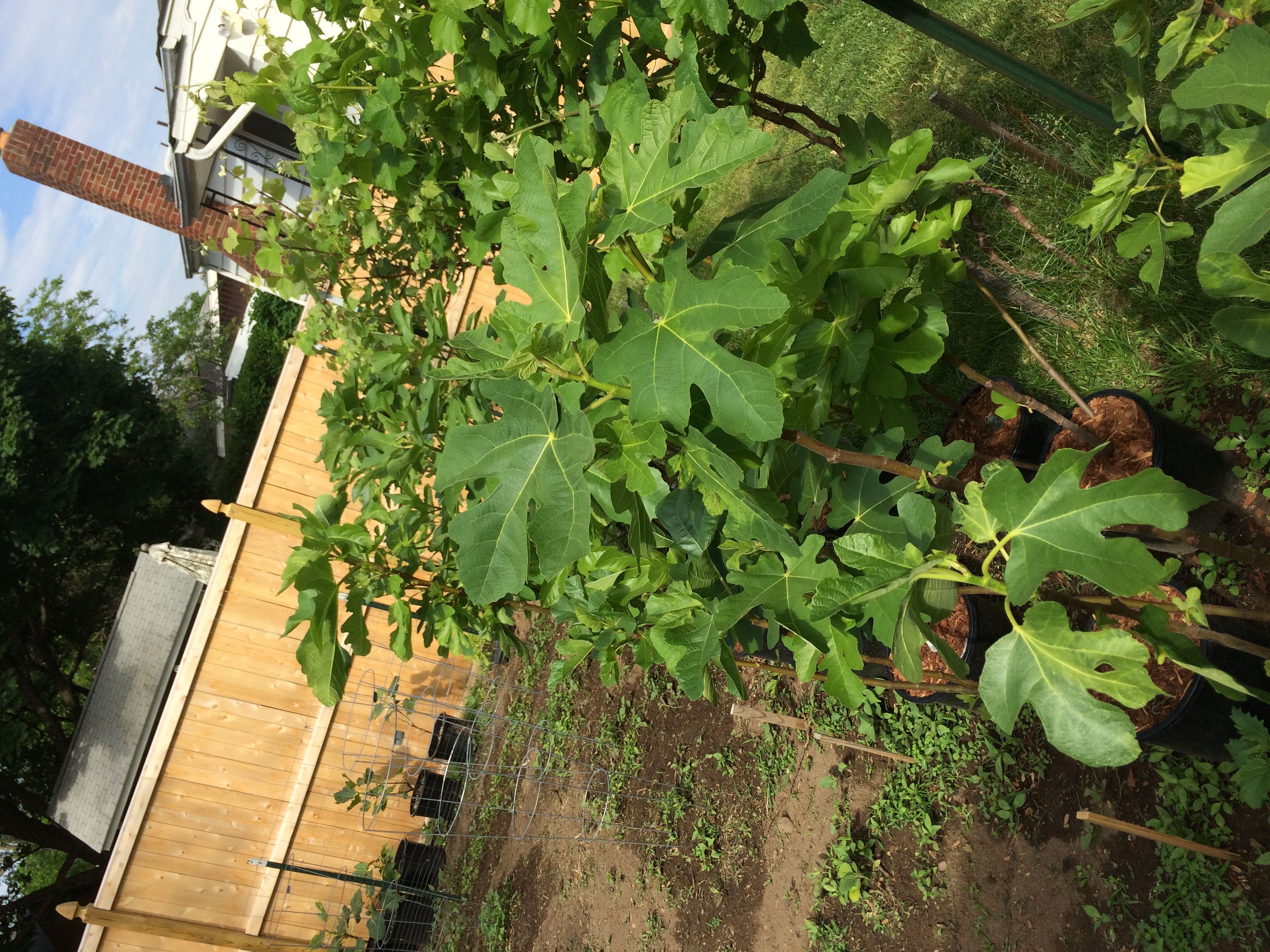 Beautiful fig trees of fruiting age...
We will release these for sale the week of May 25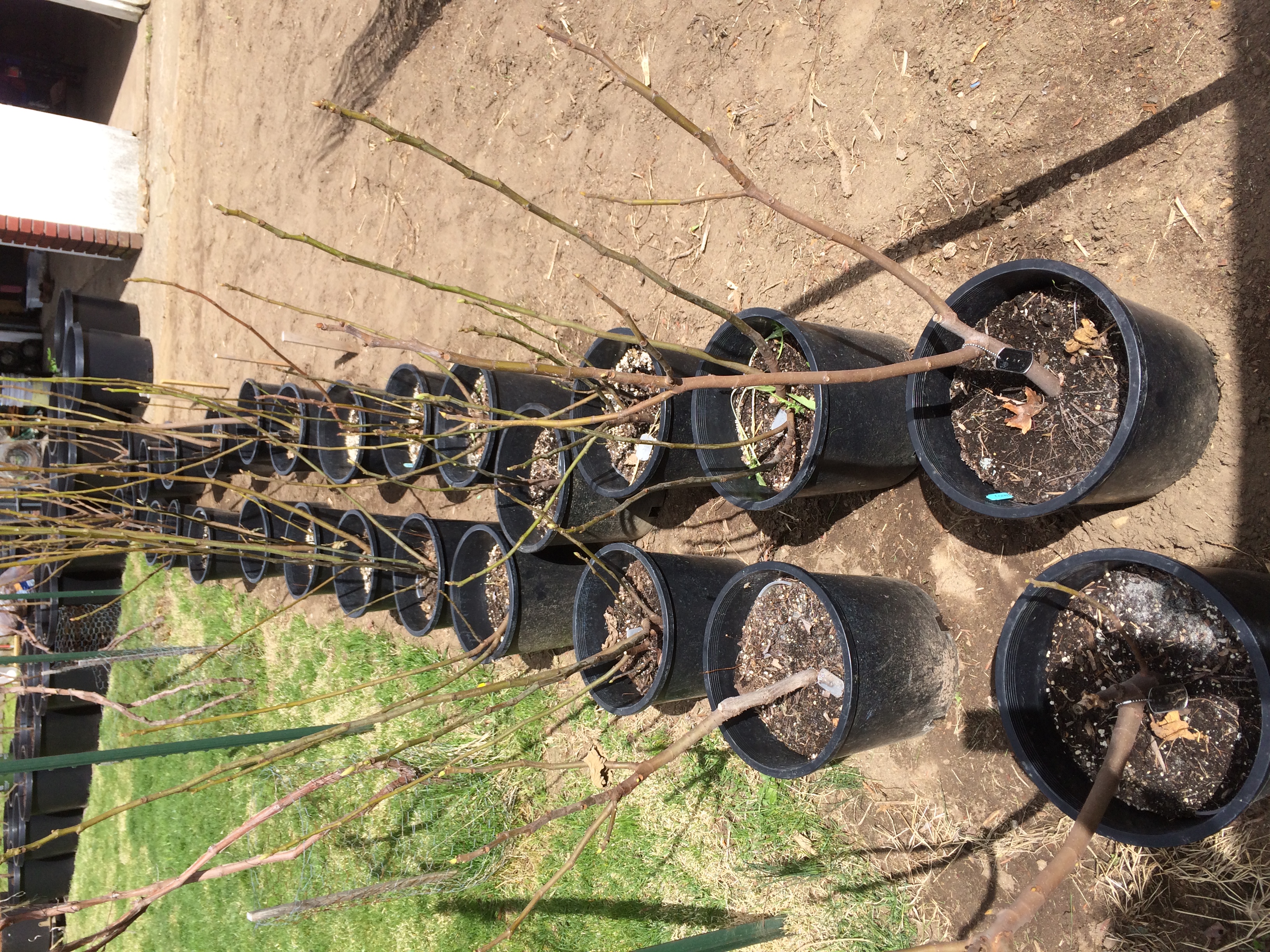 Nice assortment for sale this spring
We have several 5 gallon fig tress, in several varieties such as Calliope's Red Greek, Violette de Bordeaux, Ronde de Bordeaux to name a few, that will we will offer for sale in May. They are 2-4 feet tall and can be ordered on line soon.