Pied de Bœuf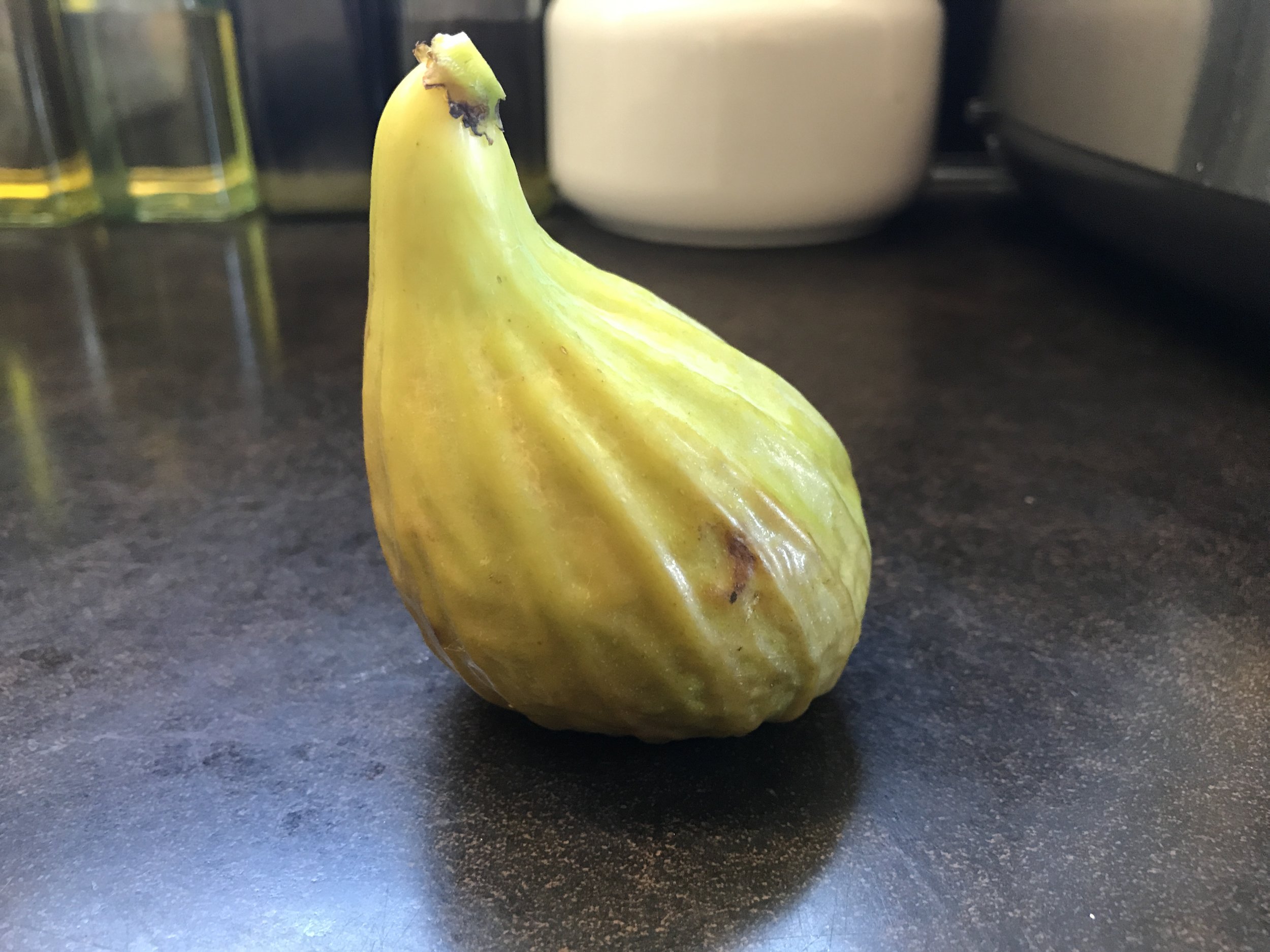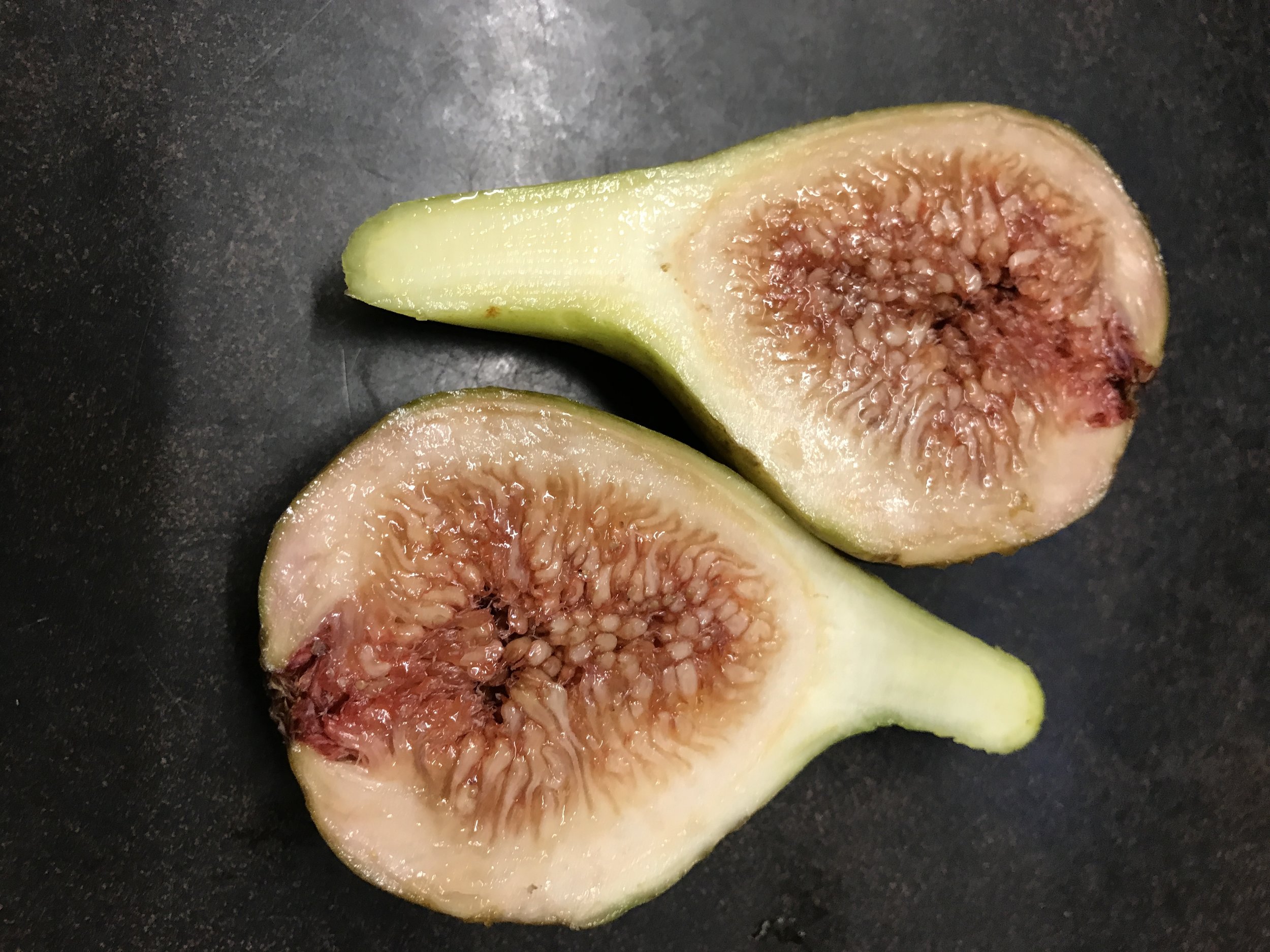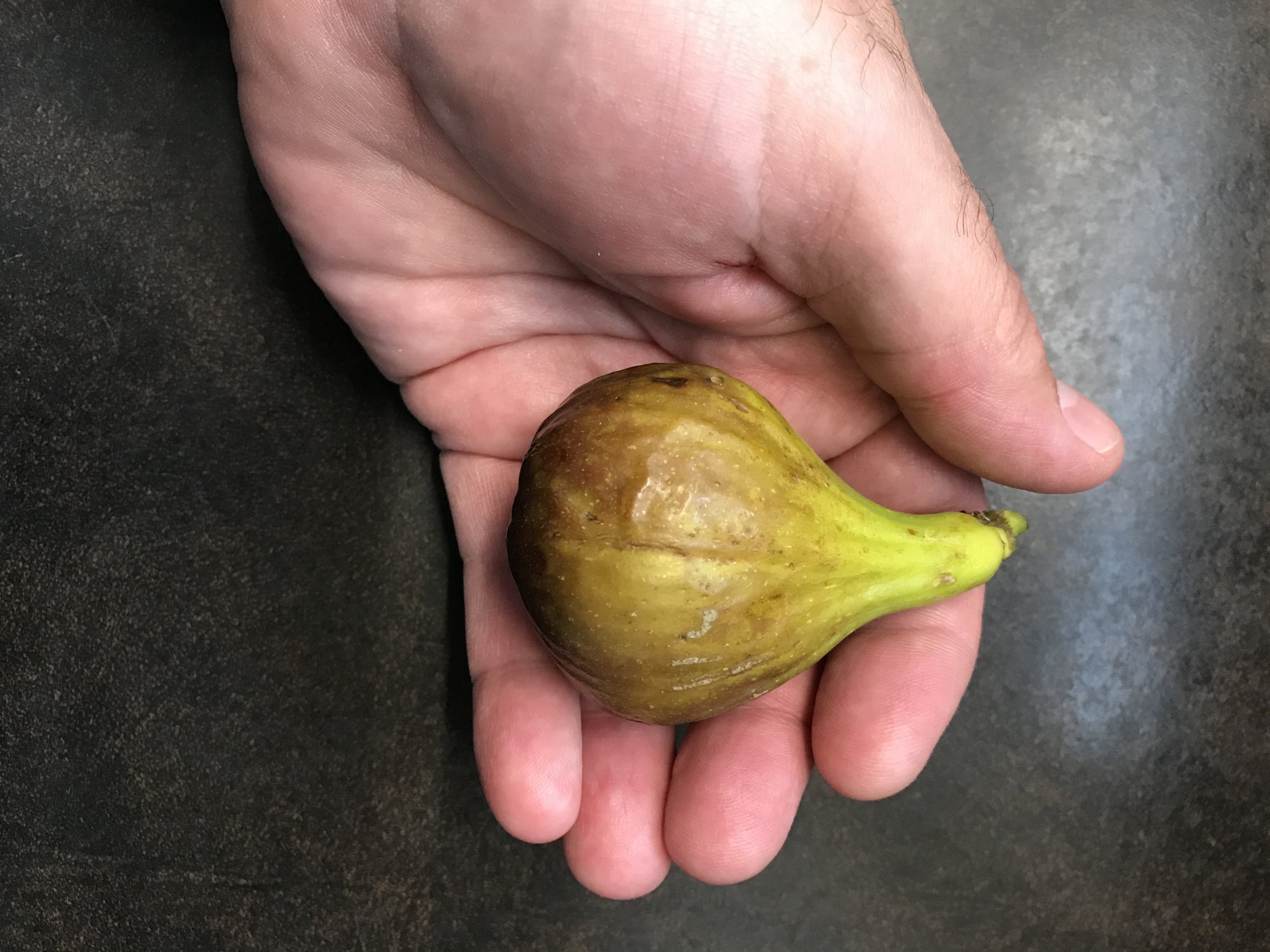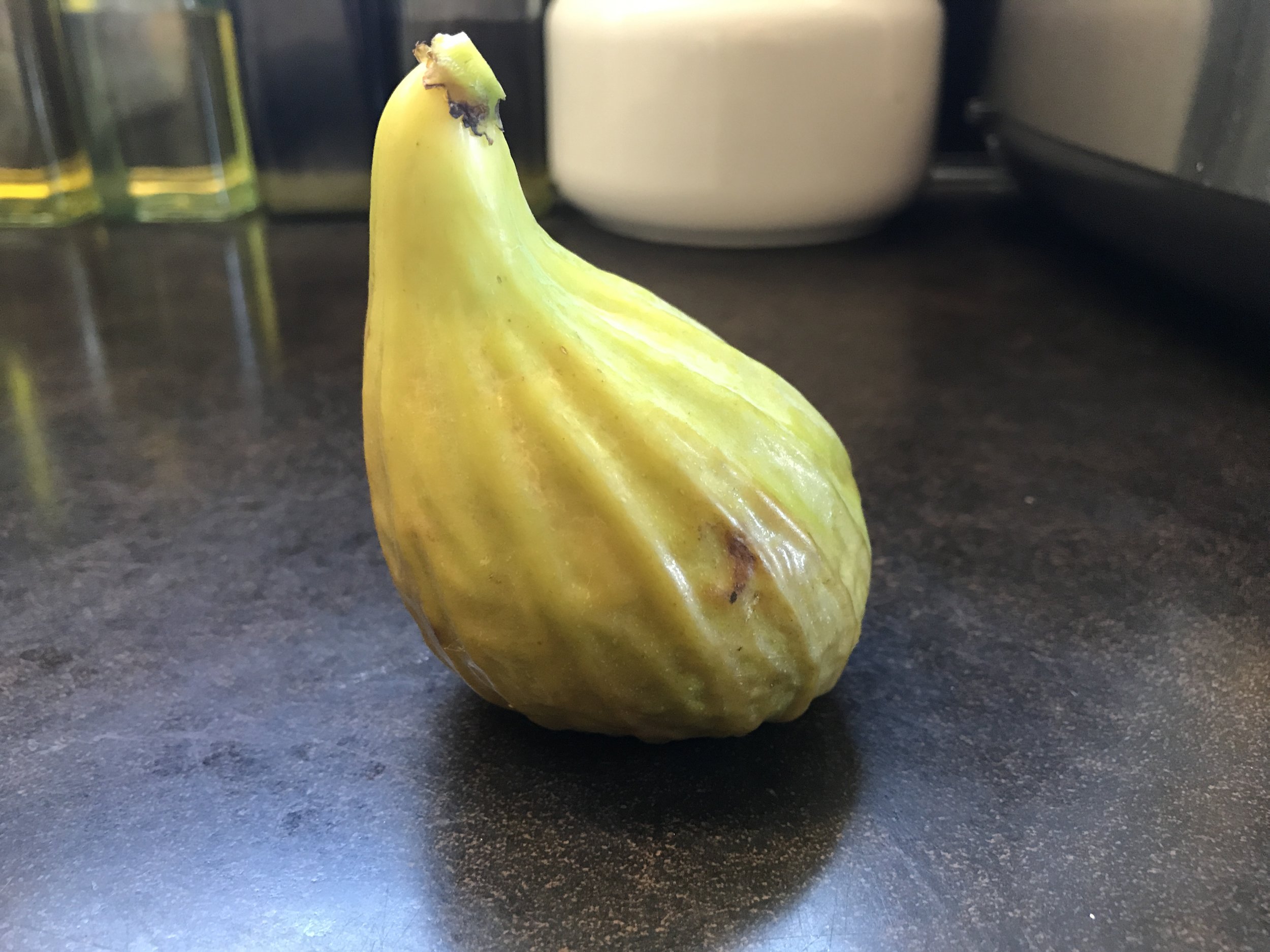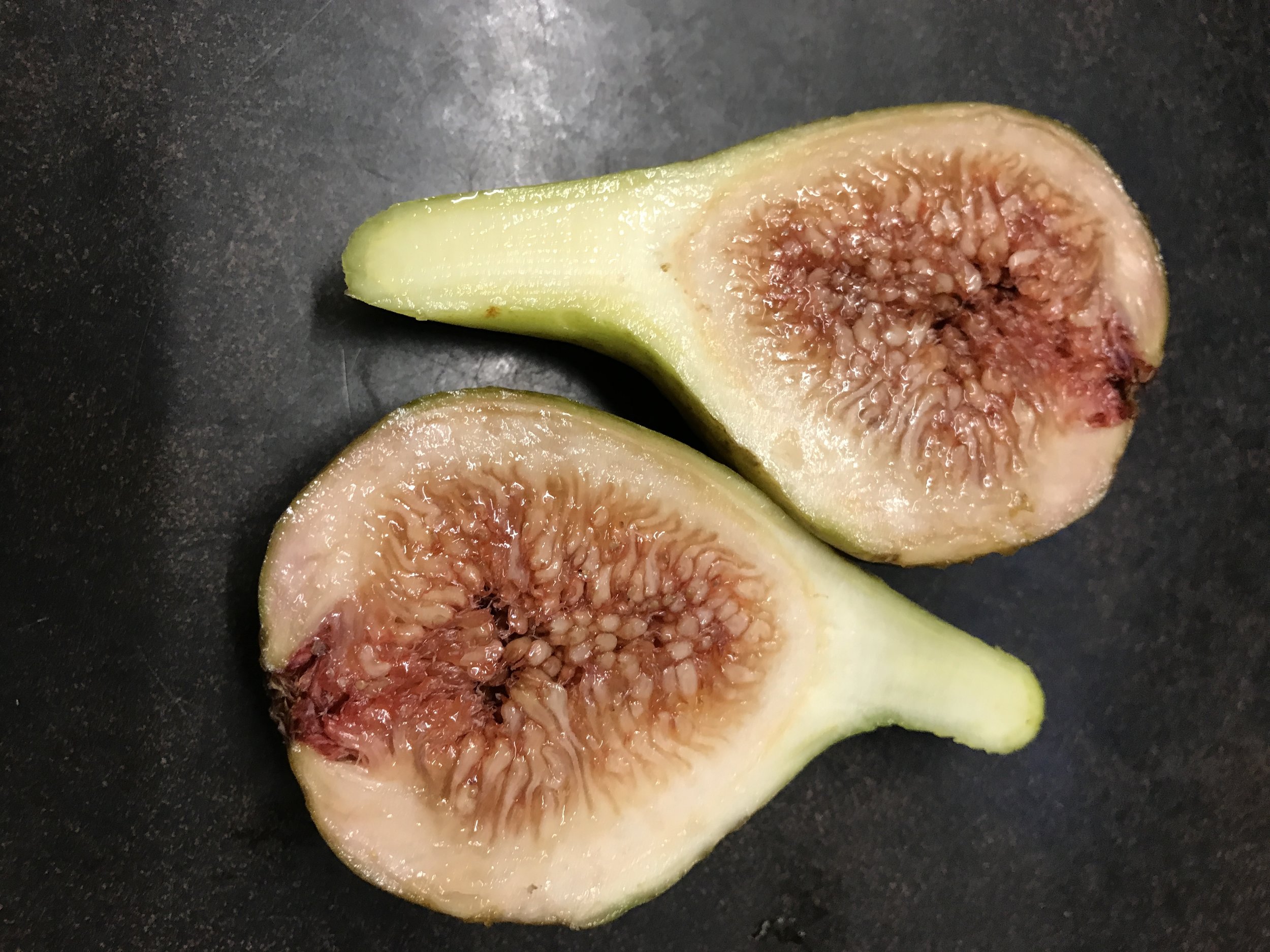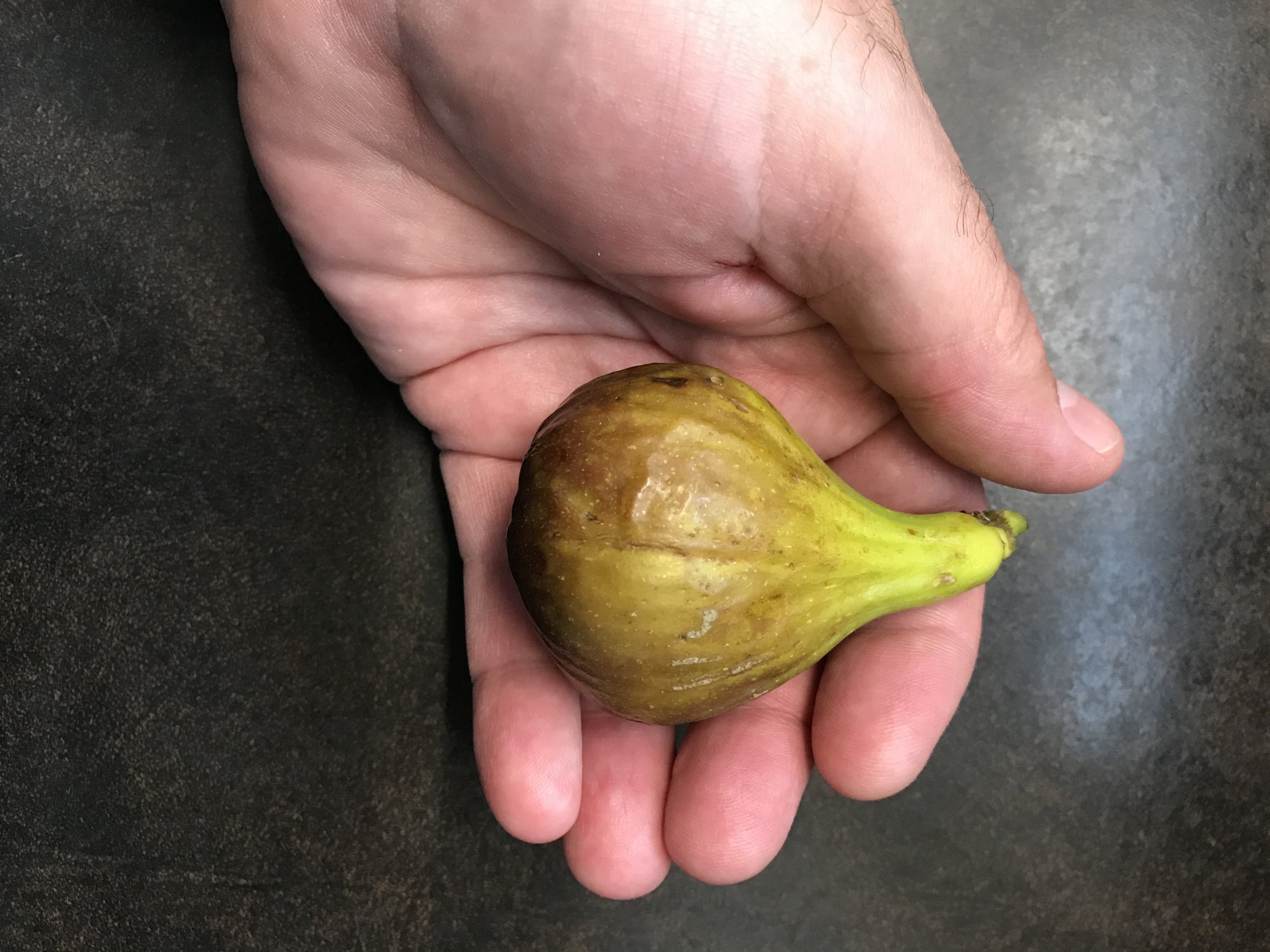 Pied de Bœuf
Pied de Boeuf or "beef foot" is a two crop fig. The first crop's skin is brown, green and red with an amber pink interior. This second crop is brown and green outside with a bright red interior.
A prolific producer for a modest growing fig. The first crop figs are large and ripen in July and second crop starts to ripen in August. The first crop is juicy and very good tasting. Mari says she can taste peach flavors in this fig. The second crop is jammy and sweet and also has very good flavor.
It's interesting to note that there several towns in France named "Pied de Boeuf". One in particular, "Beaumont-Pied-de-Bœuf, Sarthe", is hundreds of years old and is north west of Paris. The others are in the south. It wouldn't be too much of a stretch to assume that one of these towns is where this variety of fig originated. The shape of the fig could also be the origin of it's name as it's easy to see that it looks like the hoof of a cow.
The book "TRAITÉ DE LA CULTURE DU FIGUIER", Par M. De La Brousse , D. M. M. de la Société Royale des Sciences de Montpellier, & Maire d'Aramond. 1774, recommended this fig for commerce in France.
Available in 5 gallon nursery containers
Origin: UCD #88