Bécane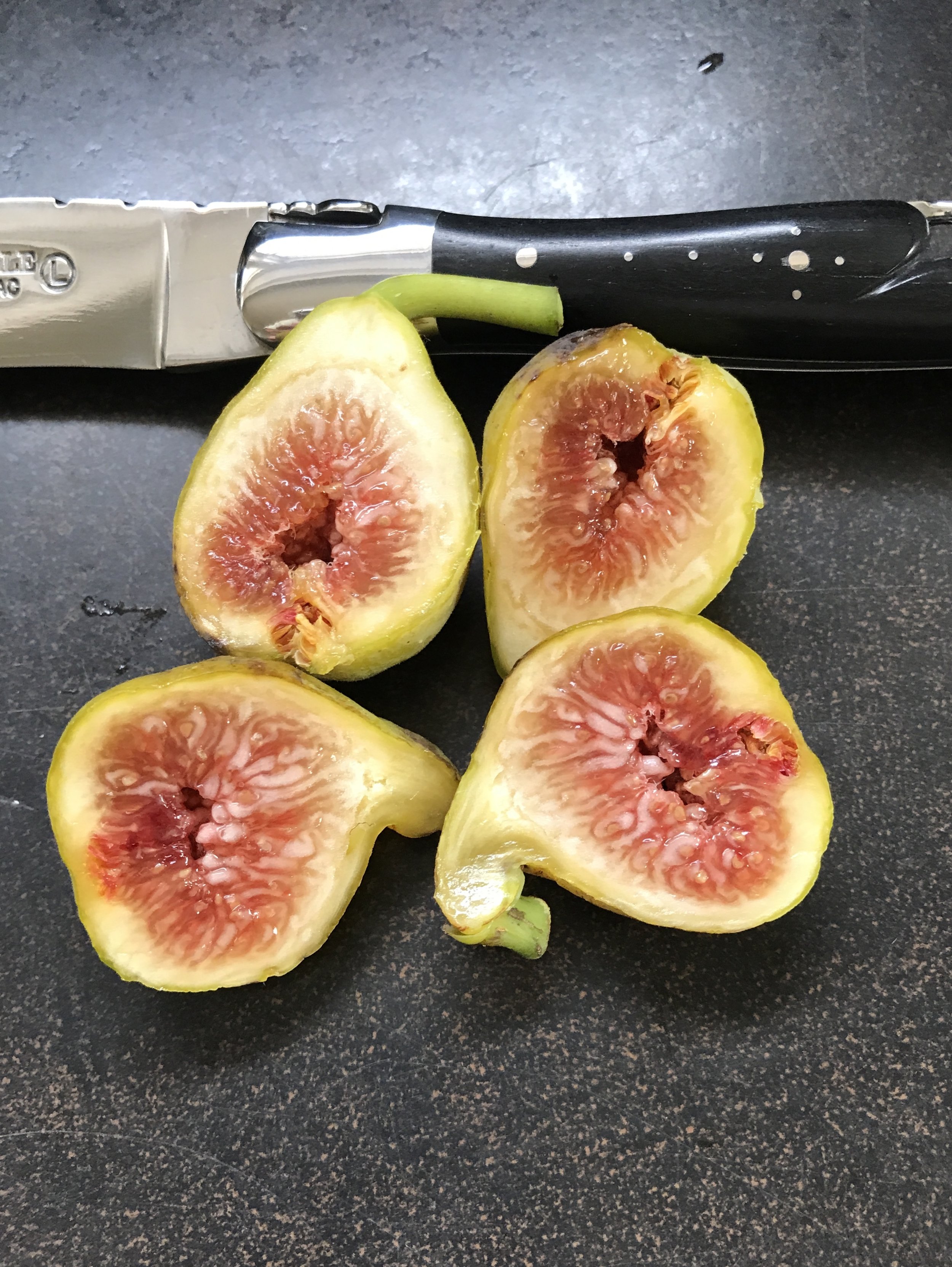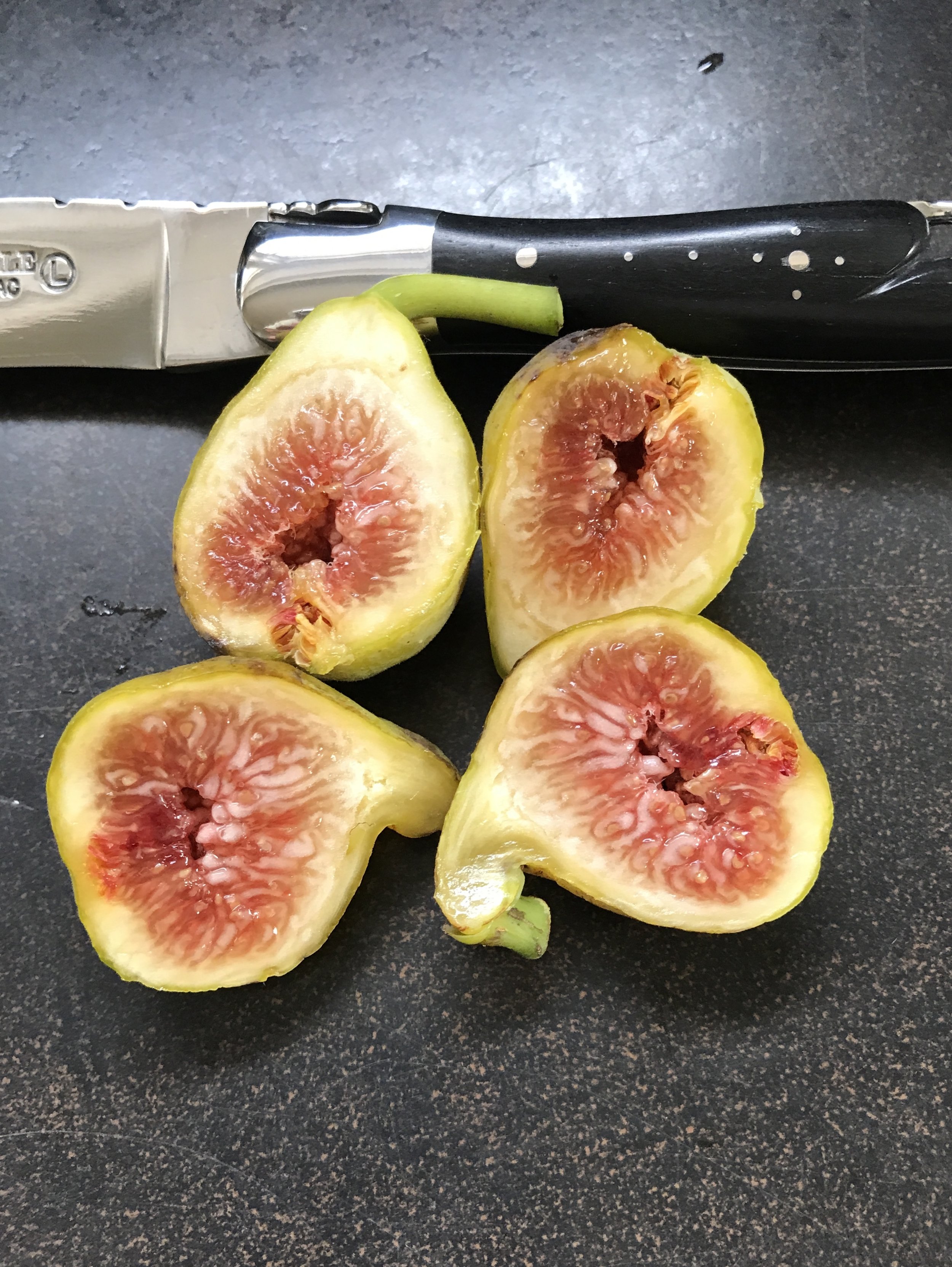 Bécane
Bécane is a rare, rustic French fig with an early maturing first crop. This is a smaller fig that is yellow outside and red/pink on the on the inside. It has large and attractive leaves. Bécane is a sweet and jammy fig. Mari and I both agree that Bécane tastes like peaches. Our Bécane mother trees are prolific producers of these figs.
Bécane is often associated with Pierre Rivals, 1911-1979 Professeur d'Agronomie à l'Université Paul Sabatier de Toulouse and was part of his collection of figs.
One crop crop starting in August and lasting until October.
Other names: None
Origin: Baud
Available in 5 gal nursery container size