Blanquette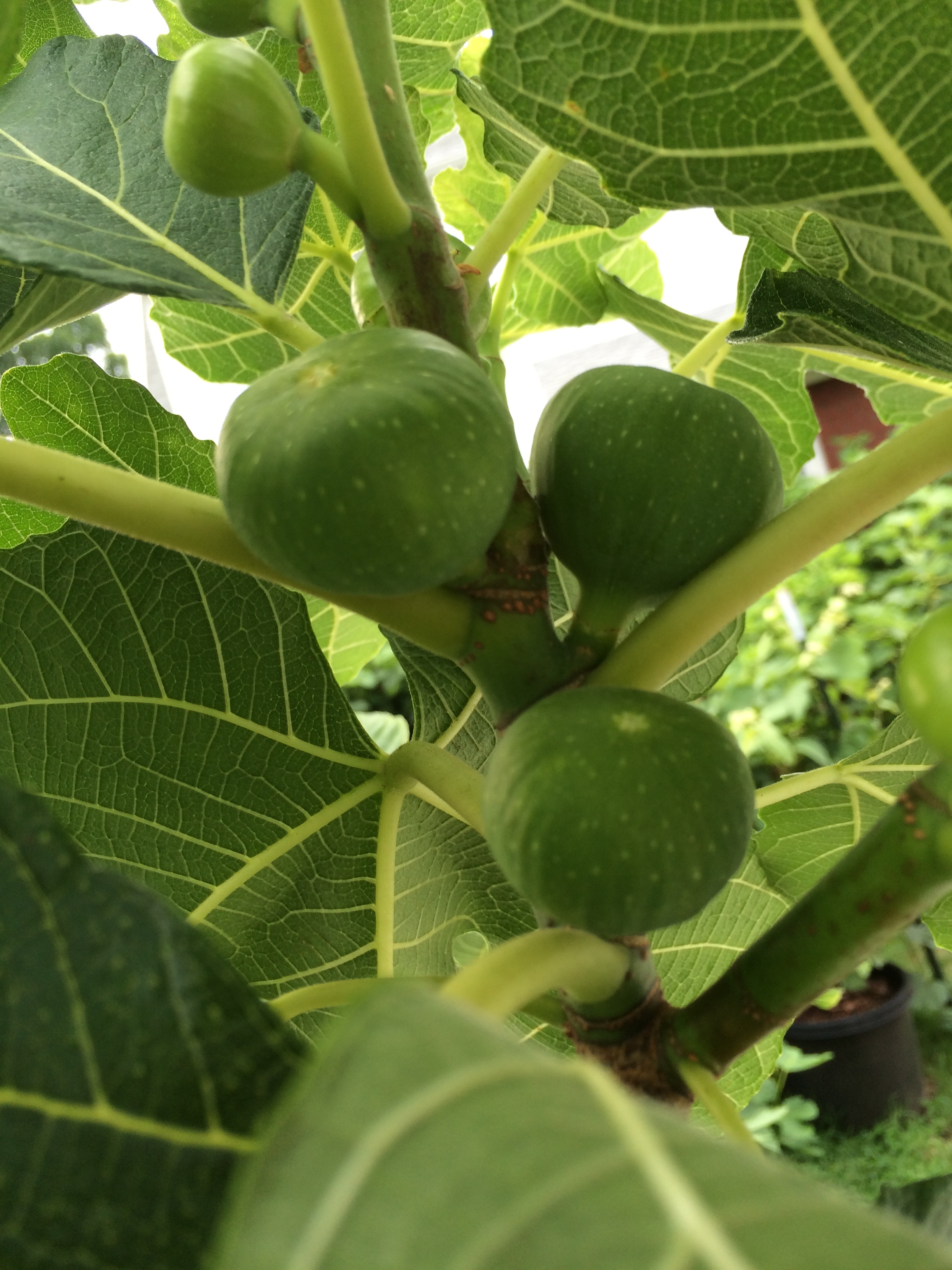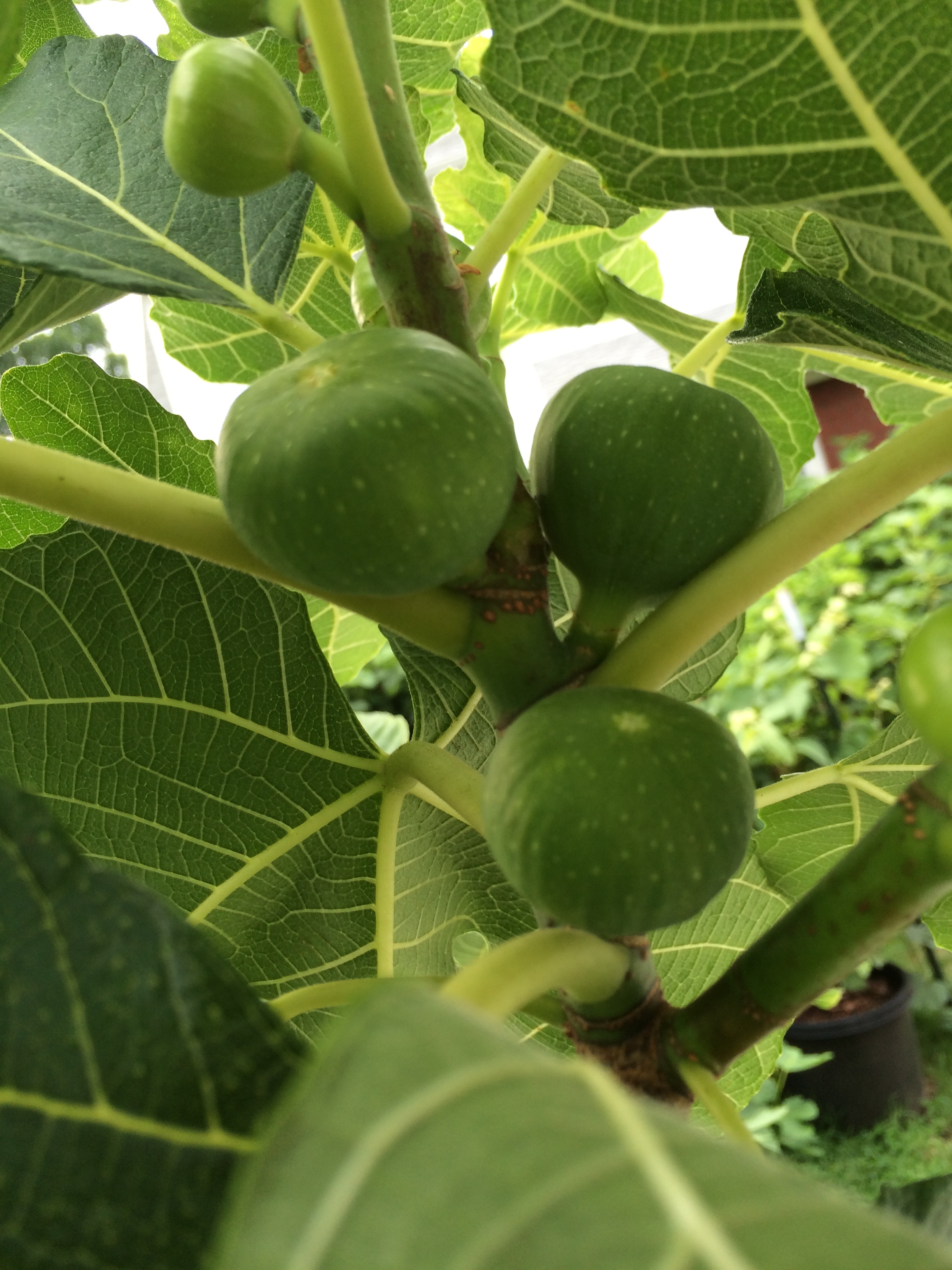 Blanquette
This French fig tree grows very rapidly for us. The fig is smaller with a yellowish green skin and a pink or red interior. It is very sweet and firm. The leaves on our trees are a very beautiful dark green with contrasting lighter colored midrib and veins. Our trees are loaded with figs starting in July however this variety can be affected by changes in summer heat and drop figs until the weather cools.
This variety is common in Provence and has been grown in France for centuries. It is also traditionally part of the 13 Provencal dishes of Christmas.
In Provence, the Christmas Eve dinner is called "le gros souper". It's a meal of abstinence before midnight Mass. It consists of a succession of fish and vegetable dishes.
The dinner ends with the 13 desserts. In Nice there is always dried fruits and nuts, one or two kinds of nougat and a flat yeast cake made with olive oil, called "pompe a l'huile". Fruits like figs, grapes and melons are put in the cellar at harvest time so they became semi-dried and very sweet by Christmas.
The number 13 represents the 12 Apostles and Christ. This is a Provencal tradition that occurs nowhere else in France.
Other Names: Marseillaise, Figue de Marseille, Petite Grise
Available in 5 gallon nursery containers